Would you like to have these great deals delivered right to your inbox? Subscribe to our email digest. Or if you use a feed reader, subscribe to our RSS feed. Thanks for stopping by!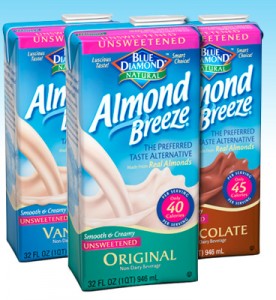 If you're planning on stopping by Whole Food this week, be sure to snag some FREE Blue  Diamond Almond Breeze Milk:
Blue Diamond Almond Breeze Milk (Quart) $1.99
$1/1 from the Whole Deal Newsletter (available in-store at the entrance)
AND use the $1/1 Blue Diamond coupon from SS  2/28
FREE after both coupons!
You'll want to call your store to be sure that they allow you to stack a store coupon with a manufacturer coupon first.
You can also check out a whole bunch of other great deals at Whole Foods here.
Thanks, Moms Need to Know!