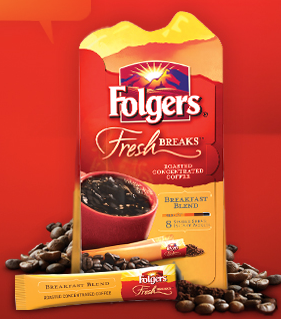 Just a heads up that this free sample is still available!
Hurry and claim a FREE sample of Folgers Fresh Breaks Coffee.  Choose from 100% Columbian, Black Silk or Breakfast Blend.
While supplies last!  Limit one per household.
While you're there, be sure to 'like' Cha-Ching on a Shoestring on Facebook as well. It's a great place to connect with over 9500 other deal-seekers, ask questions and stay up to date on the latest freebies and offers.
Be sure to check out more great freebies that I've posted here.
This Post May Contain Affiliate Links. See my Disclosure Policy.