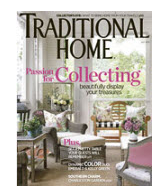 Wow! Another awesome FREE magazine subscription deal!
Sign up for a FREE one-year subscription to Traditional Home Magazine. Hurry – these offers don't usually last very long.
You can still get FREE subscriptions to both Ladies Home Journal and Parents Magazine right now.
Be sure to check out more great freebies that I've posted here.