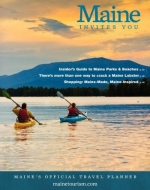 Thinking ahead to your summer vacation?  Head over here to score FREE full-color travel brochures for locations all over the country.  Many include bonus discounts, special hotel packages, and even the chance to win free getaways.
Browse destinations, pick travel guides that you'd like, then sign up to receive guides FREE by mail or download.
Be sure to check out more great freebies that I've posted here.
Never miss another freebie!  Get FREE updates from my email newsletter or on Facebook.