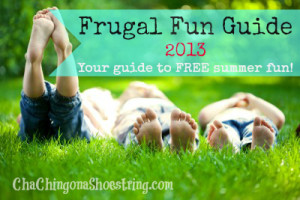 Welcome to Week 2 of our Project Summer Frugal Fun Challenge. Be sure to complete today's easy task at the bottom to enter to win a $25 Amazon gift card!  
***
We just finished our first official week off from school.
I have to say that so far, our Frugal Fun Notebooks have been a BIG hit.  Every morning at breakfast we have a morning meeting where the boys pull out their notebooks and one person gets to choose an activity from their Summer Fun To Do list.
(Have I mentioned that I used to be a teacher?  I think I get more excited than the average person about 'Morning Meetings'.)
Has every day been perfect?  No.  Have there been moments of boredom and sibling 'tension'?  Yes.
But so far, the flexible schedule that we've been working on has been a great fit for us and provided some much needed routine.
Today's activity was riding bikes down to Cumberland Farms to get FREE Slurpees.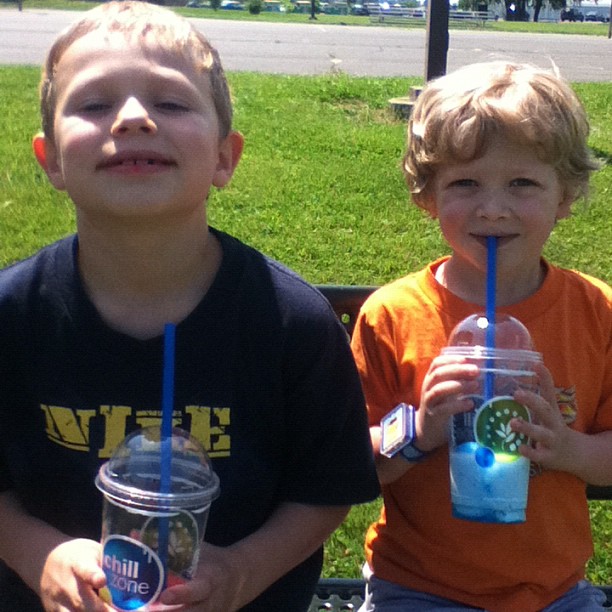 Probably could have gotten away with only half a slurpee for my four year old.
One day last week, we visited a new park and made some new friends.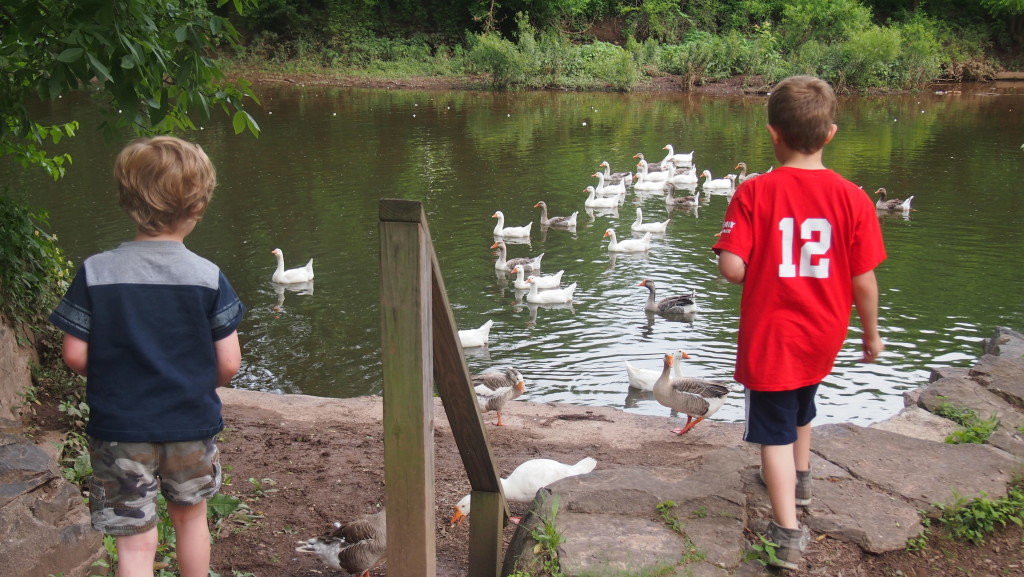 I even get a turn selecting an activity.
(Which could explain why our van is cleaner than it has been in a long time!  When do kids realize that this is not supposed to be 'fun'?  Wait…I don't want to know!  Let me enjoy it while it lasts.)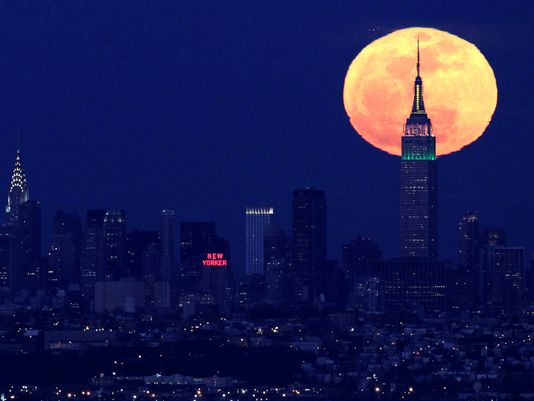 Looking for a frugal fun activity this week?  Consider watching the Supermoon sunset on Saturday night?
The Project Summer Frugal Fun Challenge: 
I want YOU to get involved with our Frugal Fun Guide.  I LOVE picturing you using my Summer Fun Planner as a resource.   This is a tool that I hope will help you have a fun and rewarding summer if you have kids (or grandkids or neighbors or nieces and nephews).  And even if you don't have kids, there's a little something for everyone!
So here's what we're going to do.  During the month of June, July and August, I am going to give away a $25 Amazon gift card to someone who joins the Project Summer Frugal Fun Challenge.
Here's how to enter: 
Entering to win is easy.  At the end of each Project Summer post this month (there will be many!), there will be one method of entry.  If you choose to complete that task, you will be entered!
At the end of each month (June, July and August) I'll randomly select one winner from the comments left on each of the posts to win a $25 Amazon gift card.  So that means the more you get involved with the Project Summer Frugal Fun Challenge, the more chances you will have to win!
Here is today's task:
*By doing so, you'll receive my Summer Fun Planner in your inbox so you can join in the fun!
Click here to find even more ways to enter to win!
Disclaimer: This post is not sponsored by Amazon.  The Amazon gift card is from me as a thank you to my readers!