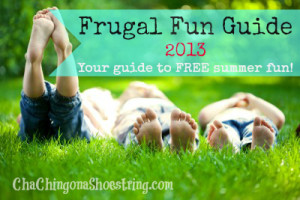 Welcome to Week 3 of our Project Summer Frugal Fun Challenge. Be sure to complete today's easy task at the bottom to enter to win a $25 Amazon gift card!  
***
We had family visiting this past week, so it was a full week around here.
But we still had time for some exciting adventures.
My 7 year old took part in a Science in the Summer week at our local library.  He learned all about genetics and came home with all sorts of DNA-looking activities.  Isn't the library the BEST?!
We also went swimming at a friend's pool several times, which leads to our next exciting development:
Our four year old learned how to swim!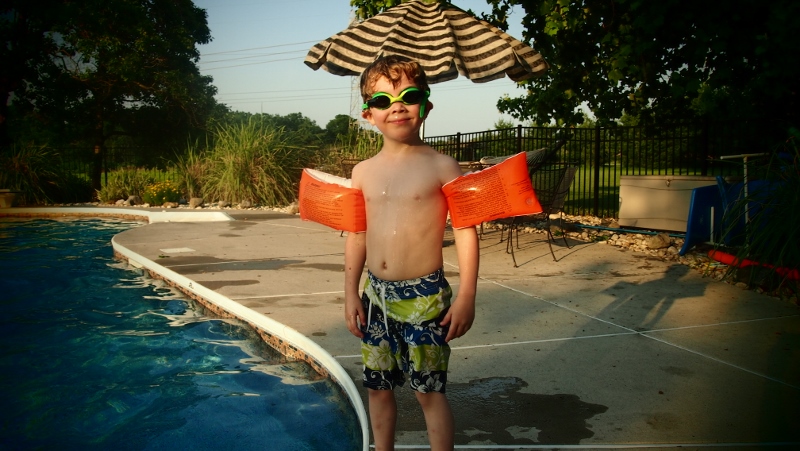 This is the kid that wouldn't leave the pool stairs last summer.  In the winter we signed him up for swimming lessons and it has been a joy to watch him fight his fears and DIVE into swimming (literally – he jumped off the diving board with no fear this week!).
And by the end of the week, those little orange floaties were history.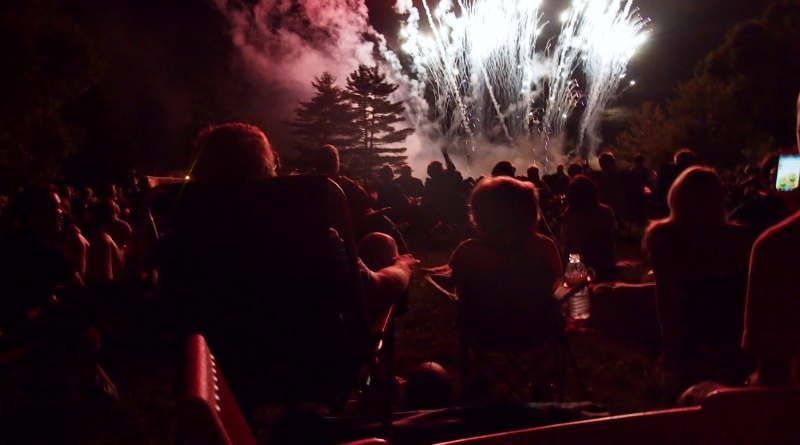 We also enjoyed an amazing fireworks display at our local park.  Honestly, I think it was the best I have ever seen.
I also loved watching my 1 year old's reaction as he sat on my lap.  He was completely mesmerized.
And then he fell asleep. 🙂
 The Project Summer Frugal Fun Challenge: 
I want YOU to get involved with our Frugal Fun Guide.  I LOVE picturing you using my Summer Fun Planner as a resource.   This is a tool that I hope will help you have a fun and rewarding summer if you have kids (or grandkids or neighbors or nieces and nephews).  And even if you don't have kids, there's a little something for everyone!
So here's what we're going to do.  During the month of June, July and August, I am going to give away a $25 Amazon gift card to someone who joins the Project Summer Frugal Fun Challenge.
Here's how to enter: 
Entering to win is easy.  At the end of each Project Summer post this month (there will be many!), there will be one method of entry.  If you choose to complete that task, you will be entered!
At the end of each month (June, July and August) I'll randomly select one winner from the comments left on each of the posts to win a $25 Amazon gift card.  So that means the more you get involved with the Project Summer Frugal Fun Challenge, the more chances you will have to win!
Here is today's task:
This giveaway is closed.
Leave a comment below sharing at least one frugal fun activity your family took part in during the month of June.  (Click here if you are reading this is an email.)
Click here to find even more ways to enter to win!
Disclaimer: This post is not sponsored by Amazon.  The Amazon gift card is from me as a thank you to my readers!