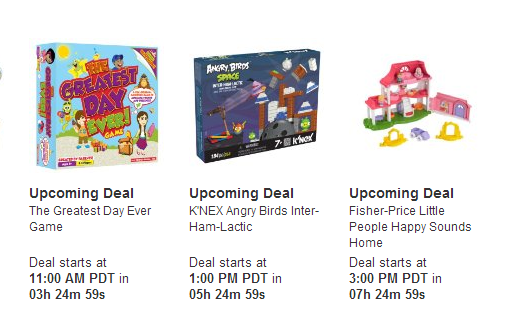 Here is a schedule of the Amazon Toy Lightning Deals that will be coming up today (10/21):
We'll have to wait to see what the deals will be, but I recommend bookmarking this page, so you are ready when the deal goes live.
I always recommend signing up for the waiting list if you are too late.  Amazon will notify you via email if and when you get off the waitlist. You will then have 15 minutes to complete your checkout.