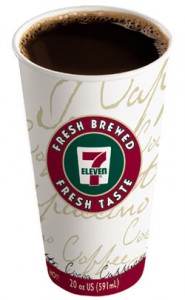 Click here to get a printable coupon for a FREE 12-oz. hot beverage at any participating 7-Eleven store.  Good for tea, coffee, hot chocolate, and cappucino.  (Since it's a PDF, it can be used multiple times!)
It appears that this link is no longer working.  Sorry about that!  I'll let you know if it comes back up!
Expires 10/31/09.
Thanks, Deal Seeking Mom!