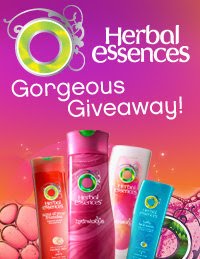 Did you attempt to get your free shampoo or conditioner from this Herbal Essences Giveaway on Friday?   Yep.  Me too.  Did you get yours?  Nope.  Me neither. 
Well, get ready!!!  Starting TODAY (10/5/09) at 2 p.m. EST, Herbal Essences is giving away 12,500 coupons for a free full size product each day for four days.  Simply click here starting at 2 p.m. to try to snag yours. 
UPDATE:  Poor Herbal Essences.  They are having a rough time getting their act together.  Looks like they've changed the dates of this promotion now to October 8-12, but will now be giving away 18,750 per day.  I'll be sure to post a reminder!
Oh, and while you're waiting, come on over and become a fan of Cha-Ching on a Shoestring!   We'd love to see you there!