Would you like to have these great deals delivered right to your inbox? Subscribe to our email digest. Or if you use a feed reader, subscribe to our RSS feed. Thanks for stopping by!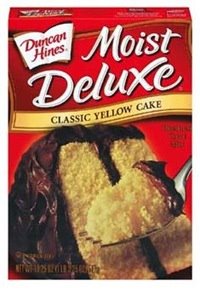 Target has a few more hot deals that I wanted to highlight:
Duncan Hines Baking Products (Cake Mixes Start at $0.97)
Use (2)  $0.50/1 Target Coupons here
Use (1)  $0.55/2 Duncan Hines Baking Mixes from SS 10/11
As low as 0.20 each after coupons!
:: There is also a Buy Two Get One Free deal on Keebler cookies this week.
Keebler Cookies, $2
Use the $1.50/2 coupon here
Get 3 packages of cookies for $2.50!

or even better:
Buy 3 Keebler Chips Deluxe @ $2
Use the $1.00/2 Chips Deluxe Target coupon here
Stack that with the $1.50/2 Keebler cookies coupon  here
Get 3 packs of cookies for $1.50!
PLUS if you buy 5 specially marked packages of Keebler cookies, you can submit for a $10 Toy Voucher here.  Do the above deal twice and this could turn into a moneymaker!

Thanks, Shannon!