Would you like to have these great deals delivered right to your inbox? Subscribe to our email digest. Or if you use a feed reader, subscribe to our RSS feed. Thanks for stopping by!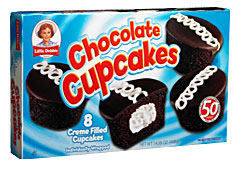 There is now a $.75/1 Little Debbie Cupcakes coupon here, which is GREAT if your store doubles.
I also noticed a new $1/2 Hillshire Farms Smoked Sausage product coupon while I was there.  Print them now if you think you'll use them!
***In Other Coupon News***
Kellogg's has just released over $16 in coupons!  Check out The Frugal Find to find out more.