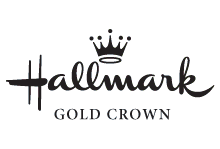 Did you snag those two free issues of Family Circle magazine when I posted about them a while back?  If so, you should have received the December issue by now. (You can now get the March and April issues of Family Circle magazine for free.  Click here to sign up.)
Turn to page 48 in the December issue and you will find ANOTHER $5 off $5 purchase coupon for Hallmark Gold Crown stores!  It expires 12/24/09.
If you haven't printed the $5 off $5 coupon here yet, it is still available.  Plus Heather has the scoop on 7 other magazines that have this fabulous coupon as well!