Would you like to have these great deals delivered right to your inbox? Subscribe to our email digest. Or if you use a feed reader, subscribe to our RSS feed. Thanks for stopping by!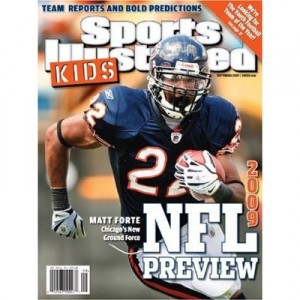 Through July 10, 2010, you can get a one year subscription to Sports Illustrated for Kids for only $5.00.  This is a great birthday gift if you have any boy's birthday parties coming up.
In fact, I'm planning on getting a subscription for my son who turns 5 next month.  He'll love it!