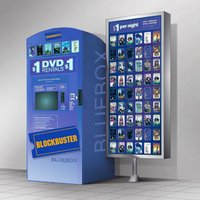 Use code thanku to score a FREE rental at a Blockbuster Express kiosk 12/23 and 12/24/10 only.
These can be used once per debit/credit card, so rent more than one for free by using different cards!
Keep in mind that if you rent on the 24th and the store is closed on the 25th, you will be charged for that day.
Click here to find a Blockbuster Express near you.
Thanks, MoJo Savings!