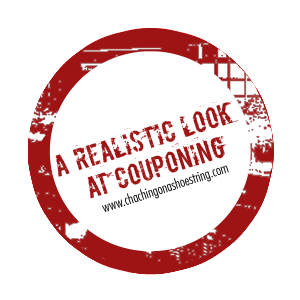 Last week I shared with you all that I was going to begin a new series called "A Realistic Look at Couponing" in response to TLC's Extreme Couponing Special (which will become a series beginning Wednesday, April 6.)
In my first video, I tackle the ins and outs of Coupon Preparation:
After watching the video, I'd love for you to take this little quiz:
How much of this video do you think is an accurate picture of my coupon preparation?
1) 100% — It's ALL true.  (Couponing is a contact sport after all!)
2) 50%–Ok…that cart puller thing is stretching it a bit.
3) Approximately 2%–we pack snacks, of course.  Oh–and coupons.
Then tune in next week when I reveal a REALLY Realistic Look at Couponing. 🙂