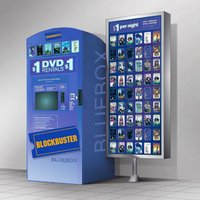 If you live near a Blockbuster Express kiosk, you can use code MONDAYCOMP to score a FREE rental through midnight tonight (4/11/11) only.  These can be used once per debit/credit card, so rent more than one for free by using different cards!
Click here to find a Blockbuster Express near you.
Thanks, Saving with Shellie!