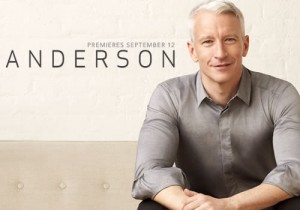 If you discovered Cha-Ching on a Shoestring today after watching my segment on the Anderson Show:
Welcome!
If you are looking for my list of birthday freebies that I mentioned on the show, you can find them all here.  Sign up for your favorites and then get ready to be pampered all day long on your birthday.
If you'd like to learn more about how you can score great deals and freebies every day, here are my top three suggestions:
Follow me on Facebook.  I will keep you updated on the hottest deals, freebies and coupons as soon as I've discovered them.
Subscribe to my blog by email.  I promise my emails will be like a little treasure box that you can look forward to opening each day.  (And best of all, it's FREE!)
Take some time to check out all this site has to offer.   Scroll through the pages, use the dropdown menus at the top of this page, and the search bar on the right to navigate Cha-Ching on a Shoestring.  (You may be interested in finding out how I spent only $50 out of pocket on Christmas last year too!)
It truly brings me joy to help thousands of people every day learn to stretch their dollars further.  I hope I can be that same resource for you.   We sure have a whole lot of fun around here–come join us!