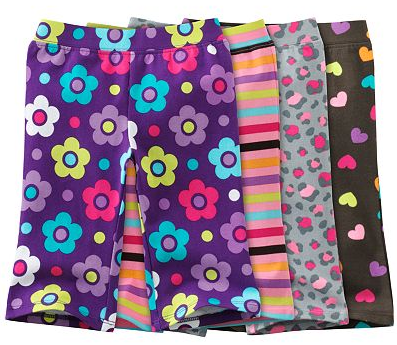 Kohl's is the place to shop the week after Christmas.  They have TONS of awesome clearance deals right now.  Just head over there and browse their clearance section for some GREAT steals!  Everything is 60-80% off.
On top of that, you can use the coupon code SLED15 to save 15% off your entire purchase.  Or you can use SLED20 to save 20% off your $100 purchase.
There is FREE shipping on orders over $75, or $.99 shipping per item purchased.
Be sure to especially check out the newborn and children's sections.  You can get some REALLY inexpensive baby clothing.  For example, the cute little knit pants in the picture above are only $2.21 each after coupon code (originally $13!).