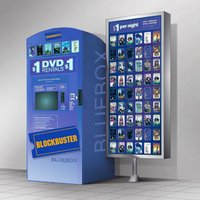 If you live near a Blockbuster Express kiosk, you can use code LOVE2RENT to score a FREE rental through 1/27/12.  (If the rental is more than $1, the code will give you a $1 discount.)
These can be used once per debit/credit card, so rent more than one for free by using different cards!
Click here to find a Blockbuster Express near you.
Thanks, Couponing to Disney!