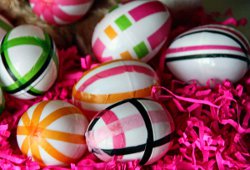 Sign up to download a FREE How to Make Easter Crafts eBook: 7 Cute Easter Craft Projects featuring ideas for how to make Easter crafts including baskets, eggs, wreaths and more.
You can also sign up to download a FREE Easter Eggs & Designs eBook here.
There are couple of offers that you'll need to skip through to get to the free eBooks.