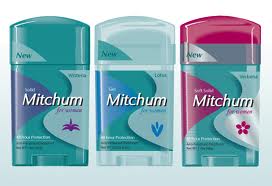 This is THE WEEK to scan your Extra Care Card at the coupon kiosk in-store. There are all kinds of great coupons printing out that make for freebie and cheapie deals. If you get lucky enough to receive some of these coupons, here are some deal ideas for you:
Suave Naturals Shampoo or Conditioner, $1.77
Use $2/1 Shampoo, Conditioner, or Styling Aid CVS coupon from kiosk
FREE after coupon!
Mitchum or Lady Mitchum Antiperspirant/Deodorant, $1.99
Use $1/1 Mitchum Regular or For Women Product from 6/24/12 SS
Plus use $1/1 Mitchum Deodorant CVS coupon from kiosk
FREE after coupons!
Secret Deodorant (travel size), $1.27
Buy 2 and use $2/2 Secret or Old Spice Deodorant or Body Spray CVS coupon from kiosk
$0.27 each after coupon!
Revlon Grow Luscious Mascara & Lash Enhancer with Bonus Eyeshadow, $7.29 each
Get $4 ECBs when you buy $10 worth of Revlon
Buy 2 and use $3 Off $10 Cosmetics Purchase CVS coupon from kiosk
$3.79 each, plus 2 free eyeshadows! It's like paying $1.89 per product!
Don't forget to check out the possibly FREE Centrum Pro-Nutrients, as well as the other great CVS deals for this week!
Thanks, Wild For CVS!