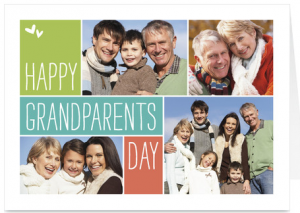 In honor of Grandparents Day coming up, Cardstore is offering a FREE greeting card + FREE shipping when you use the coupon code CCK2248 at checkout.
This promotion is valid each day through Sunday (8/26/12). Limit one free card per customer.
Be sure to check out more great freebies that I've posted here.