Here's a yummy autumn idea from the Dollar Store Diva!  Who's going to argue with sweet and salty perfection?!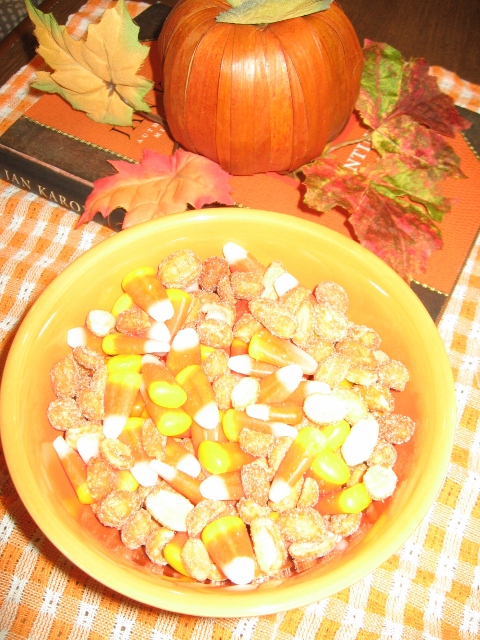 How about a super easy, super yummy treat to make and share?
Several years ago, my friend Paula introduced me to a colorful fall snack made with only two ingredients: candy corn and honey roasted peanuts. [Paula says 50:50. And I'm not going to argue with this sweet and salty perfection.]
I threw together a batch today; I then dropped a few spoonfuls into plastic sandwich baggies and tied them with thin ribbons. I just happened to have orange, brown and white ribbon [47 cents each from Walmart] –the three colors of the candy corn.
Hanging from the ribbon were too, too cute FREE PRINTABLE tags I found here.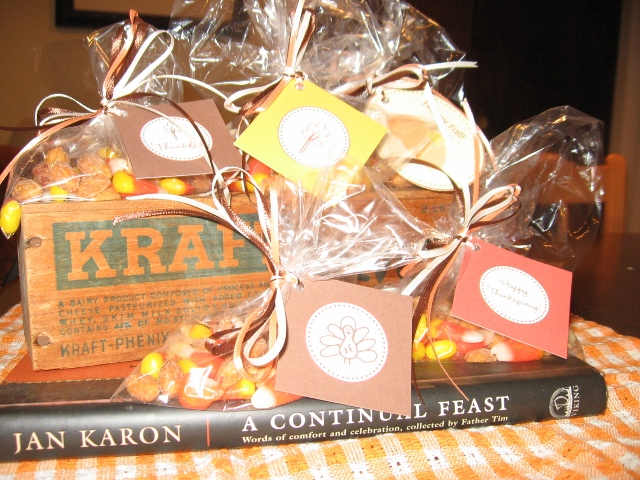 These could be used as place cards on the Thanksgiving table, or a bowl of tagged baggies could be part of your autumn decorations. Family and friends will be delighted when you offer them a thanks-for-stopping-by sweet treat.
Check out more awesome Dollar Store Diva ideas here!
***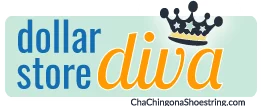 For those of you who haven't met her, the Dollar Store Diva happens to be my Mom who has a special power.  She can transform Dollar Store and other inexpensive finds into super fun gifts that would brighten anyone's day!