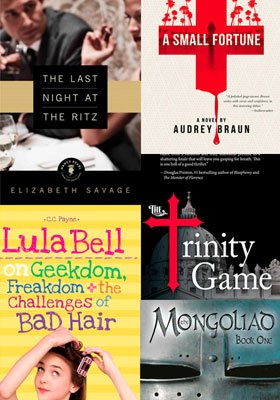 Amazon Local is offering a FREE voucher to purchase one of 50 select eBooks from the Amazon Kindle Store for $1 right now. Limited quantities are available so hurry and take advantage of this offer!
Here's what to do:
Sign-up or log-in to Amazon Local.
Look for the Kindle eBooks deal (you may have to scroll down the page).
Click on "Get Voucher." Sign into Amazon account when prompted.
A credit card is required, but you will not be charged for the free voucher.
Place your order.
You'll receive an e-mail with your voucher. The voucher has your coupon code.
Head over to the 50 select eBooks  page to use your coupon code to get one for $1.
Voucher expires on December 26, 2012.  Limit 1 voucher per customer; limited quantities available.