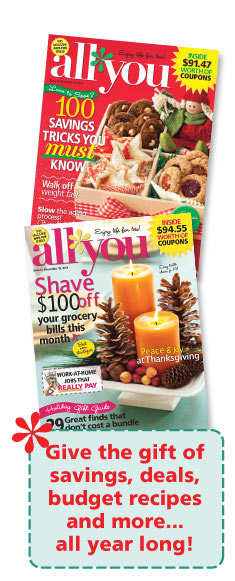 Last call to get this awesome deal on ALL YOU magazine!
You can get buy one get one free one-year subscriptions to ALL YOU Magazine right now. That makes it $9.98 per subscription or about $.83 per issue. That's  one of the best deals I've seen on this magazine.
Give one as a gift to a friend and one as a gift to yourself! Each issue contains $50-$150 worth of coupons, so you should easily get your money back!
I'm not sure when this offer ends, but I know it will be soon!