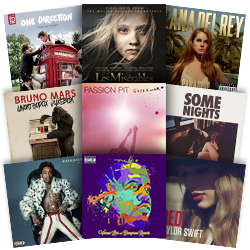 Just a reminder to claim this great freebie if you haven't yet!
Right now Amazon is offering a FREE $2 Amazon MP3 credit when you share what what you would use the money saved on textbooks purchased on Amazon.
The credit expires on 1/10, so be sure to head over to the Amazon MP3 store to score some cheap or FREE music soon!
Be sure to check out more great freebies that I've posted here.