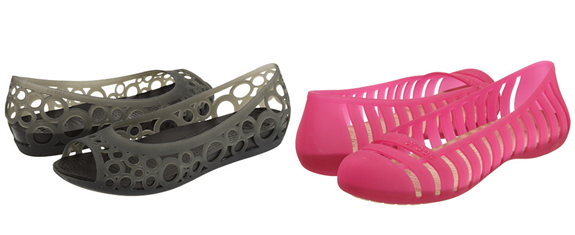 6pm.com is having a huge Crocs Shoes Sale right now. You can score awesome deals on Crocs for the whole family. Kids shoes start at just $11.99, and adult's shoes start at $11.99 as well.
They have a couple women's flats for $11.99 and $14.99. Perfect for Summer time. It's always a good idea to think ahead for shoes you'll be needing, so that you can take advantage of sales like these.
If you're having trouble finding the best deals, be sure to sort by "lowest price" or "% off" to find the HOT prices.
Shipping is FREE on all orders.