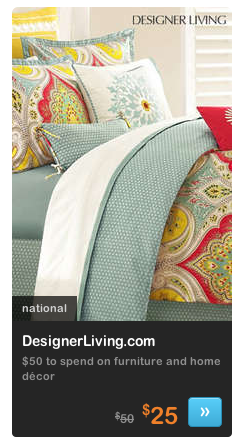 If you are an existing LivingSocial member, you can get an awesome deal on LivingSocial today.  (If you don't have a LivingSocial account yet, it's still a pretty great deal.)
Through tonight (1/31), current LivingSocial members can save $5 on any $15 or more LivingSocial purchase when you enter code VIPSAVE5 at checkout.
There is a national deal today on a voucher for DesignerLiving.com: Get $50 to spend on furniture and home decor for just $25.  PLUS your voucher can be used toward shipping.  After coupon code, you'll get $50 to spend for just $20!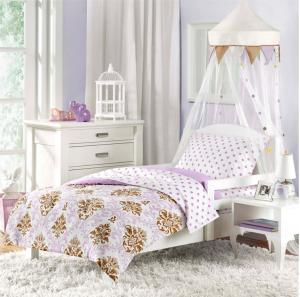 The Toddler comforter set pictured above is marked down to only $39.99 down from $90.  Since shipping is $5.95 it will be covered by the voucher making this just $20 shipped after your LivingSocial voucher!  (If you aren't a current LivingSocial member, this deal is still $25 shipped.)
There are MANY great deals with this offer from sheet sets to duvet covers to bathroom towels.  But hurry – items are selling out quickly!
Thanks, Coupon Cravings!