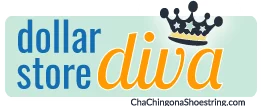 The Dollar Store Diva wants to help you celebrate St. Patrick's Day!

***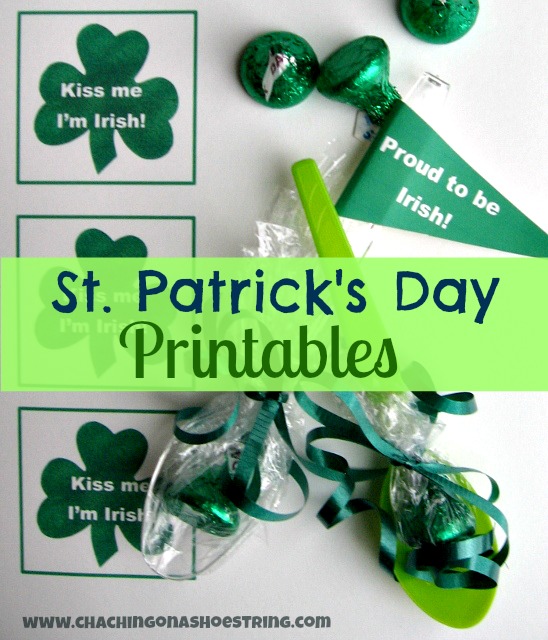 My maiden name was Gilmore; Gilmore is an Irish name. My great-grandfather, William Gilmore, emigrated from Dublin, Ireland,  and settled with his wife Rebecca on 200+ acres on Morton Hill near Roscoe, NY.  Their son Joesph and his wife, Margaret, raised five children on Morton Hill; one of those children was my beloved father, Arthur William Gilmore.
I am proud to be Irish!
I teach the students in my ESL class to be proud of their cultural heritage, so on March 17 I am going to show pride in my own roots by giving them each a little St. Patrick's Day gift.
Whenever I am looking for a gift idea, I think to myself: What do I already have in my house? I had some green Hershey Kisses left over from Christmas. (I used the red ones for Valentines Day.) I also had plastic spoons (even some green ones from Sweet Frog!).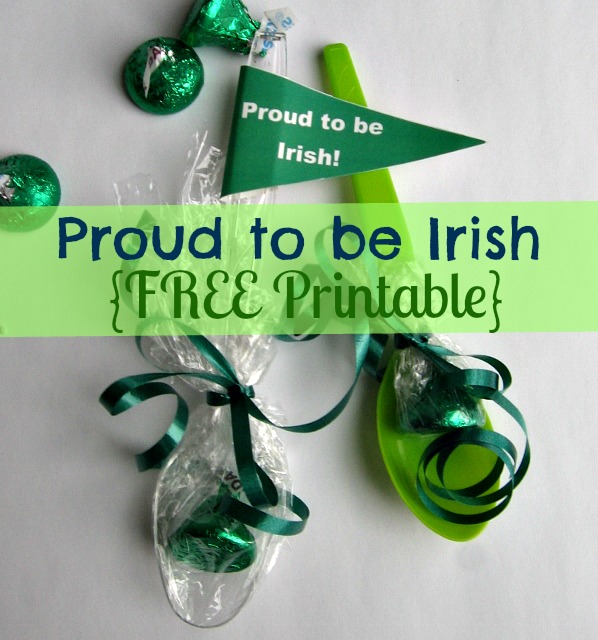 So you could join me in the fun, I created some free tags for you to print: Kiss Me I'm Irish and Proud to be Irish.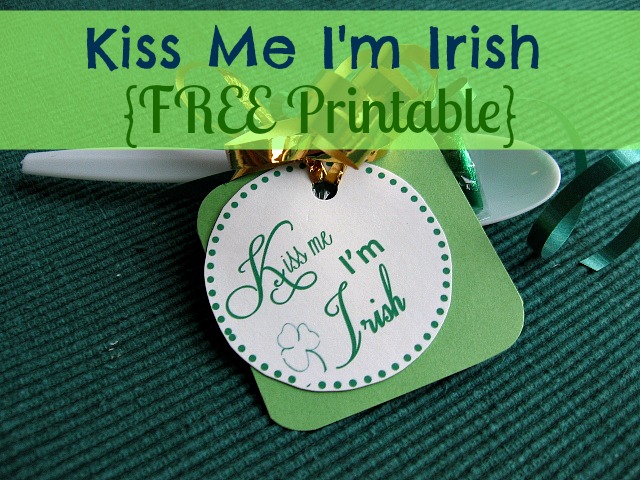 I wrapped a piece of plastic wrap around each Kiss and tied it to the spoon with green curly ribbon.  I punched a hole in the the Kiss Me I'm Irish tag and used gold ribbon to tie it to the handle of the spoon.  For the banner, I wrapped the white strip (see printable) around the handle of the spoon and attached it with good old fashioned scotch tape.
Give these as a gift or add a festive touch to the place settings at your St. Patrick's Day table!
And there you have it: Proud to be Irish!
***
But wait! There's more!
Stay tuned for two more ways to make your friends smile on St. Patrick's Day.