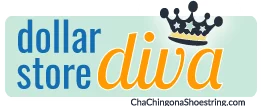 Check out this whimsical gift idea and FREE printable from the Dollar Store Diva!  Makes me want to say "Top o' the Mornin' to ya!"
***
 On March 17, we are having three friends over for Sunday dinner. Since it will be St. Patrick's Day, and since Irish blood runs through my veins, I came up with an idea for some just-for-fun-St.-Patty's-Day gifts for my dinner guests.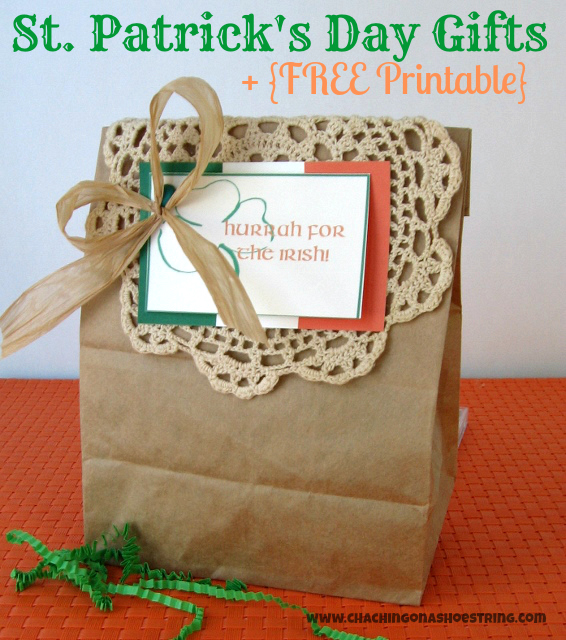 As usual, I looked around the house for supplies I already had on hand to put together a few gift bags.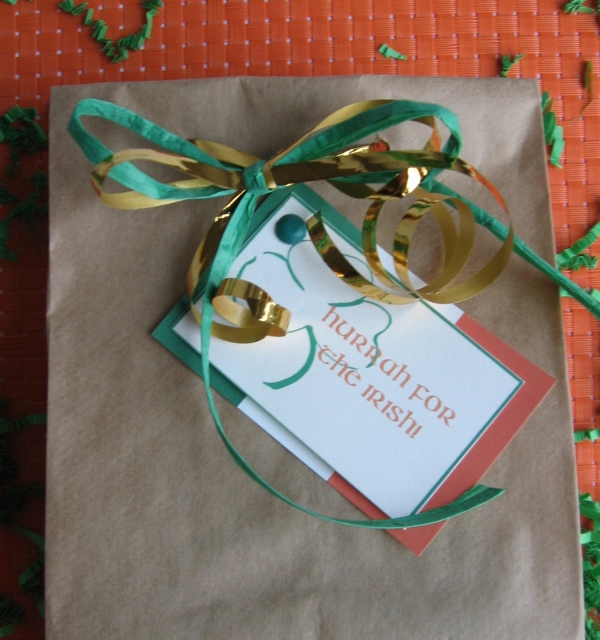 The gift–surrounded by green shreds–in this bag is most definitely memorable and totally IRISH.
Are you wondering what it is?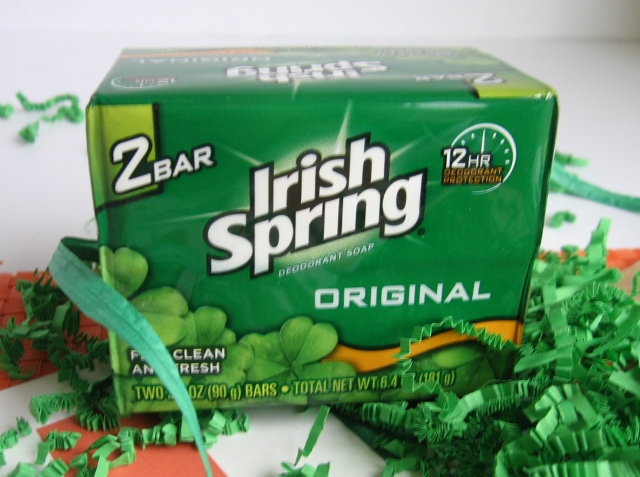 Why, of course, what else but IRISH SPRING soap!
(Which I actually did already have around the house because I had bought it in a great sale some time before.)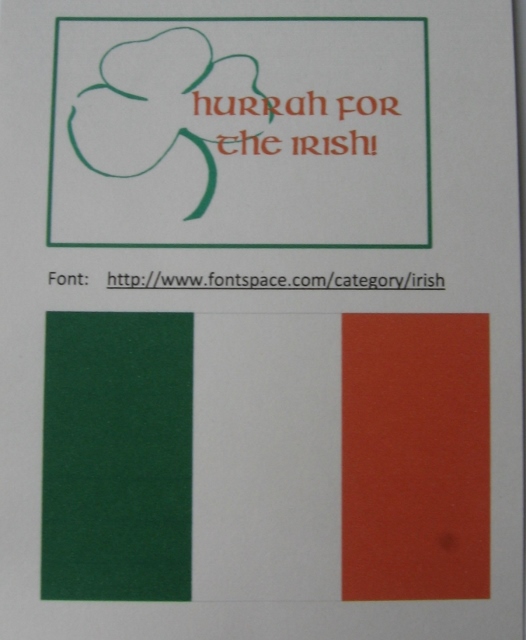 I have included a FREE printable for the tag I used to decorate each bag: Hurrah for the Irish . (If you want to print four of the tags, just run the cardstock though the printer again, being careful to replace the paper in the tray so that it will print on the opposite half of the sheet.)
Cut out the Irish flag and the HURRAH FOR THE IRISH tag; adhere that tag to the flag cutout. Add any other colorful and creative touches you choose.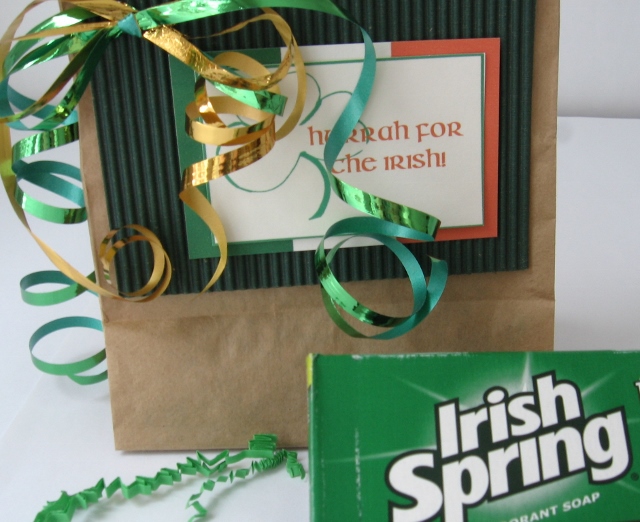 Maybe these will spark some St. Patrick's Day gift ideas of your own.
***
Hey, wait! Here's another just-for-a-chuckle idea: why not spruce up a bottle of Bailey's IRISH Creamer?  Afterall, what could be more Irish than that? 🙂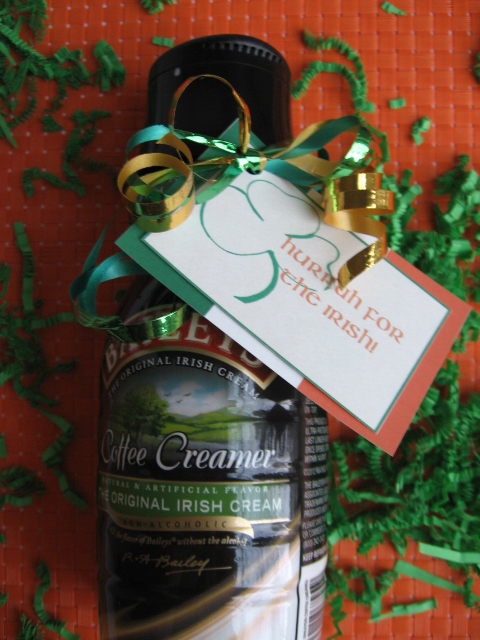 And one can't help but say:
Hurrah for the Irish!
***
For those of you who haven't met her, the Dollar Store Diva happens to be my Mom, Nancy, who has a special power.  She can transform Dollar Store and other inexpensive finds into super fun gifts that would brighten anyone's day!
Check out more Dollar Store Diva Ideas.