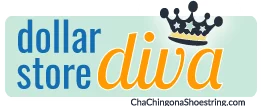 ***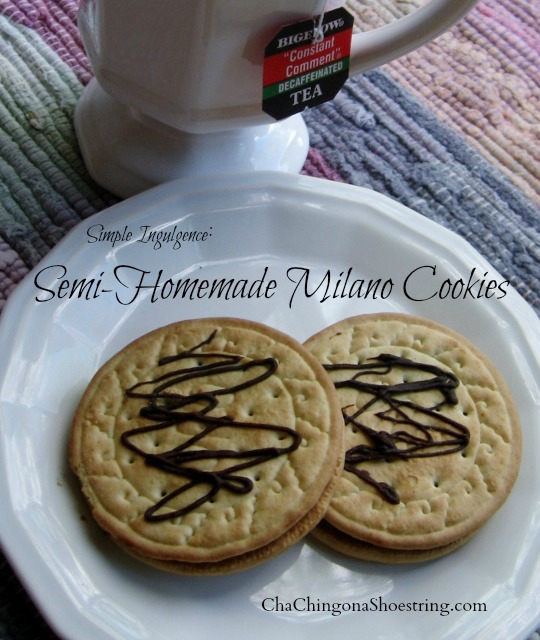 As far as I'm concerned, the Milano cookie is an indulgence food.  An exquisite combination of a biscuit cookie and a rich layer of dark chocolate.
So how about a copycat recipe for about half the price and an additional layer of love?
 I brought home these two ingredients from a recent trip to the Dollar Tree:
1)  a package of 36 biscuit cookies 2) a bag of chocolate chips.
That's it. Two dollars total.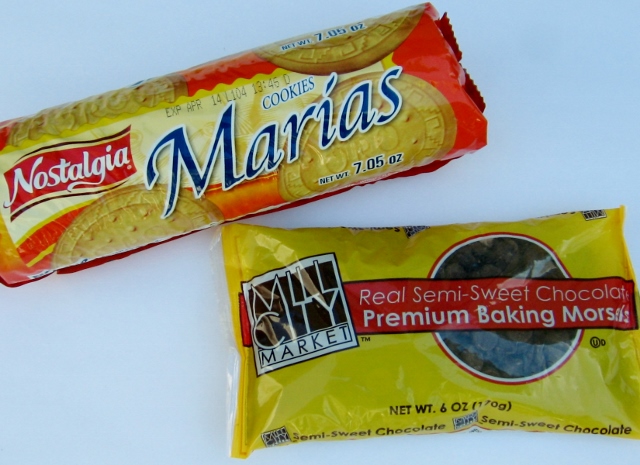 I melted the chocolate chips in a glass bowl in the microwave for 30 seconds, stirred, then microwaved for another 30 seconds.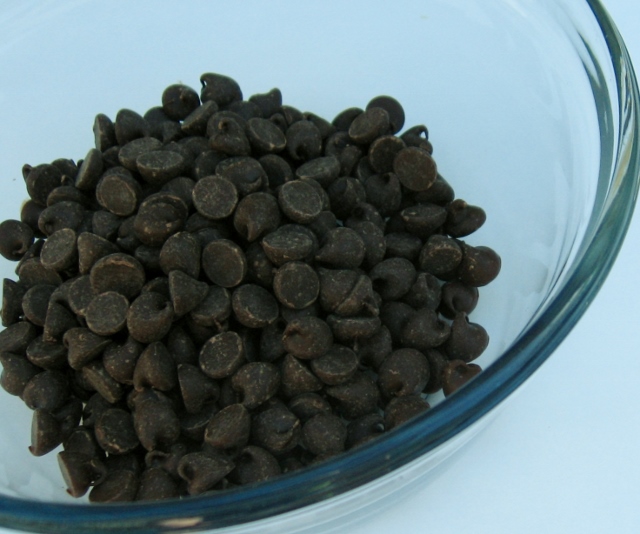 The chips didn't seem to have melted thoroughly, but when I stirred heartily, they melted into a deliciously smooth chocolate.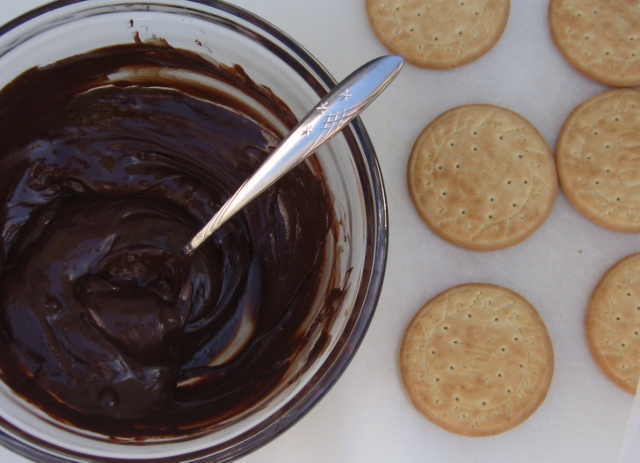 I spread a spoonful of the melted chocolate onto one of the biscuits, placed a second biscuit on top, then carefully added a little pressure to flatten the chocolate between the two biscuits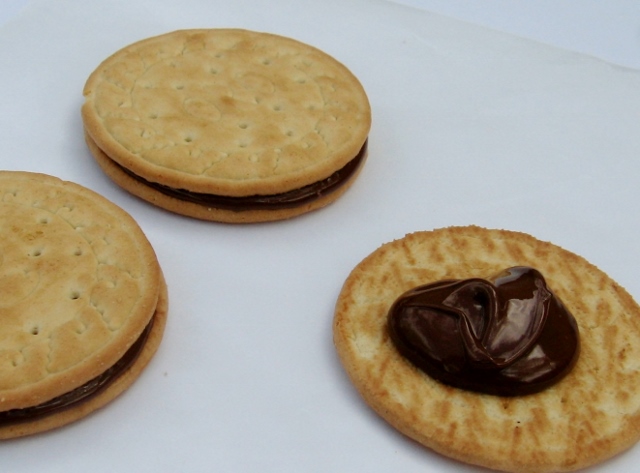 For  a surprise finishing touch, I spooned some leftover chocolate into a baggie and used scissors to cut an ever so tiny snip in one corner.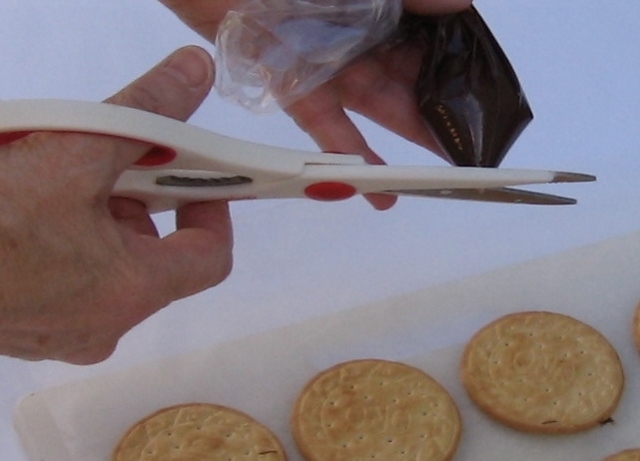 What fun I had squiggling the chocolate over the top of each finished cookie!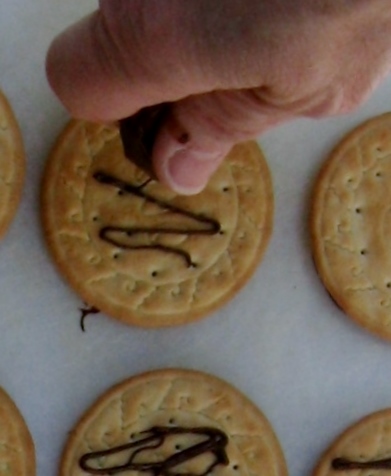 And there you have it: a simple indulgence fashioned with love.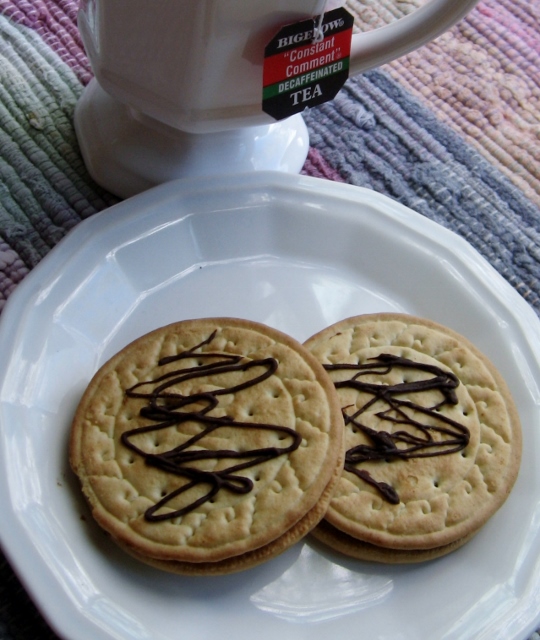 Add one piping hot cup of coffee or tea and you have simple indulgence indeed.
***
Coming Next: Stay tuned for some wrapping ideas so these yummy treats can be presented as happy gifts.
For those of you who haven't met her, the Dollar Store Diva happens to be my Mom who has a special power.  She can transform Dollar Store and other inexpensive finds into super fun gifts that would brighten anyone's day!