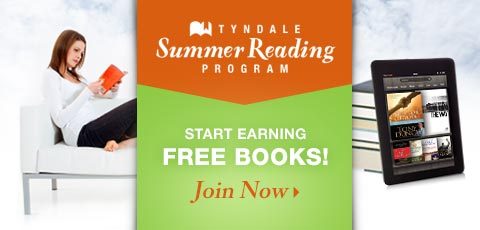 Enjoy reading?  Sign up for Tyndale Rewards and earn FREE books when you take surveys, review products, refer friends, share links on social media, and more.
Get 25 free points when you sign up here.  (Yes, that's my referral link.  Feel free to share yours in the comments!)
Tyndale also has a summer reading program available that you can participate in this summer. Earn a FREE book of your choice when you read and review five books from their list of selected titles.
You should be able to find most of the books on their list at your local library. Learn more about the summer reading program and sign up here.
Thanks, Money Saving Mom!