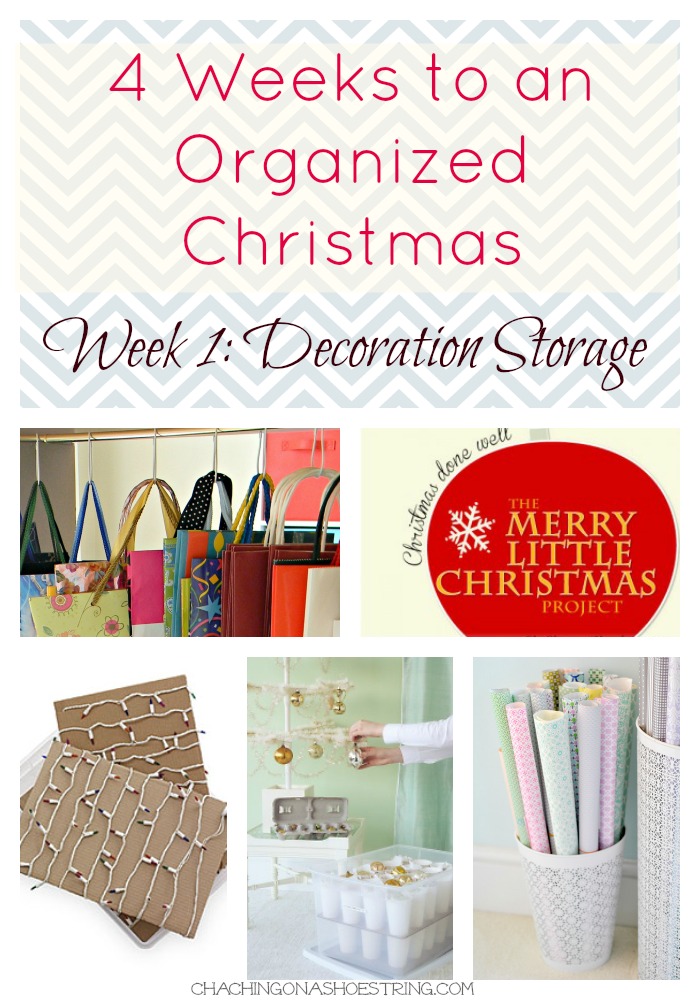 It's Day 2 of our 4 Weeks to an Organized Christmas series!
This week we are tackling our Christmas decorations. 
And I totally know why you're reading this.  You can WAIT for me to reveal the hot mess that my Christmas supplies are in, can you?  You want to know if it's really as BAD as I say it is, huh?
Well, ok then.  Here you go: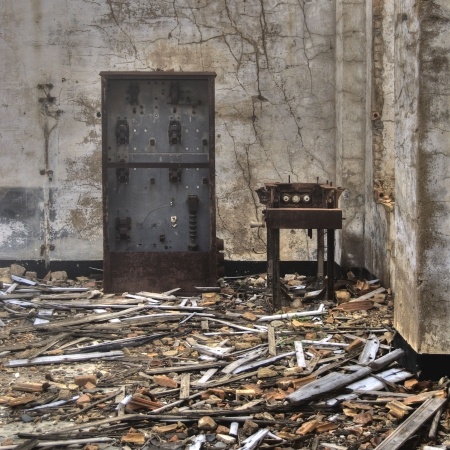 Just kidding.
I had you there for a minute though, didn't I?
See what I did there? Now my REAL mess is going to make me seem like Martha Stewart in comparison. (Right?)
Anyway.
Here goes: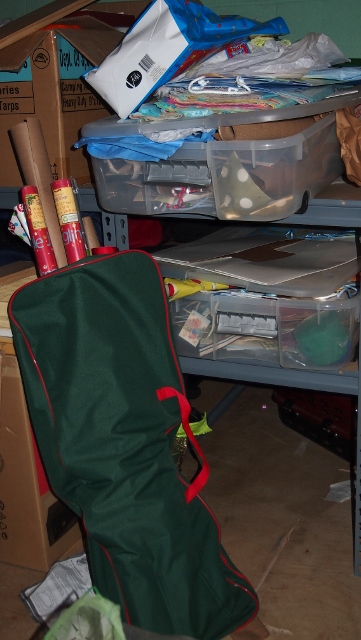 This is the section of my basement where I keep my wrapping paper, gift bags, tissue paper and supplies.
Once upon a time, there was a system here.  (And seriously, guys.  I avoided close-ups just to maintain some of my dignity.)
My Christmas decorations are in these boxes: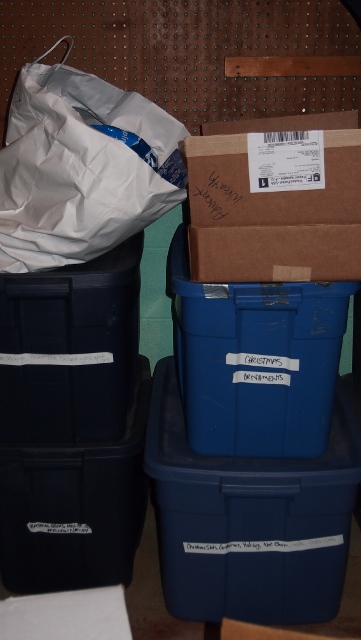 The fact that my decorations are actually stored in matching totes with lids makes me feel a little better about myself.
But don't let the labels fool you.  My guess is that 2/3rd's of them are inaccurate.
Now don't you feel like we are better friends?  I only share this kind of stuff with people that I really like.
If you have some before pictures you'd like to share, I'd love to see them over on the Facebook page.  Then we'll totally be BFF's.
Stay tuned – tomorrow I go shopping!