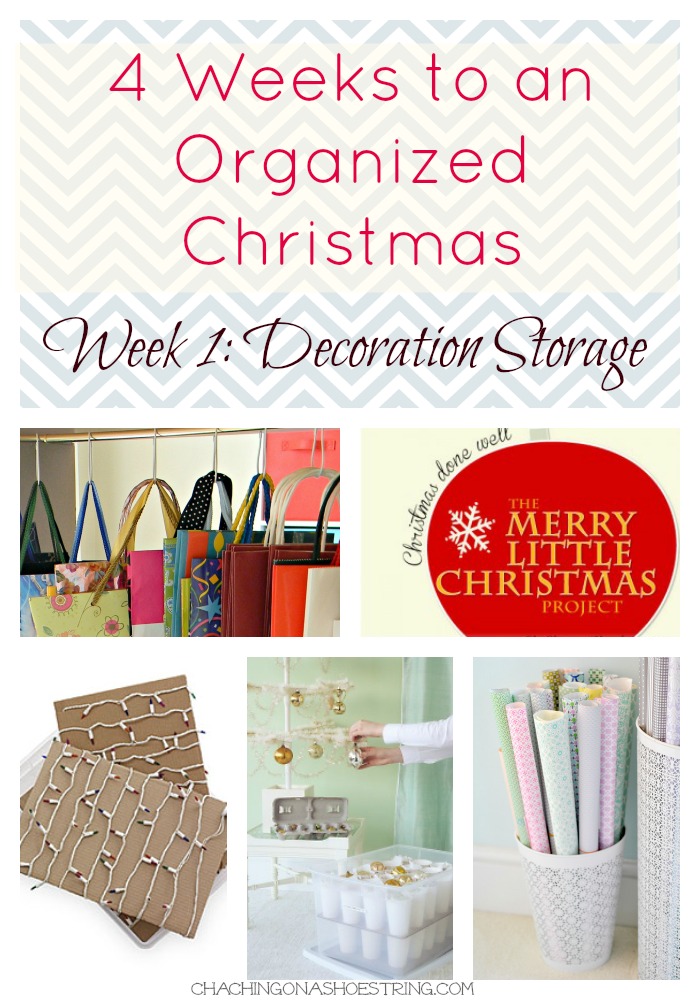 Want to
Do Christmas Well
with me? 
LIKE The Merry Little Christmas Project
on Facebook and be a part of our community! We are working together to make Christmas simpler, organized and more meaningful. Come join us!
It's the end of Week 1 of our 4 Weeks to an Organized Christmas series!
This week we are tackling our Christmas decorations. 
Just as a little recap, here is what my Christmas Wrapping Station looked like a few days ago: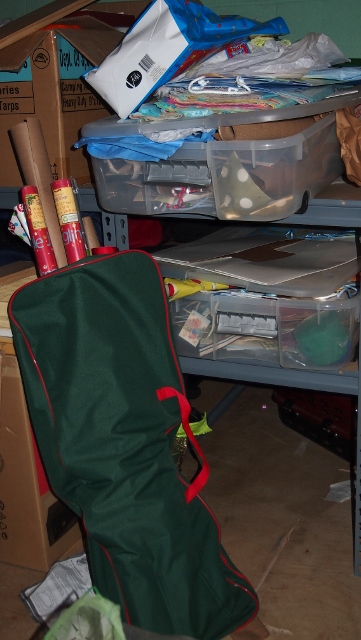 I guess you could call it more of a Christmas Wrapping Pile.
Now before the Big Reveal – a little disclaimer:
I have a 17 month old son who delights in creating chaos right now, so the only location that would be safe from his little clutches is my basement. (Or my closet – but that's a little crowded.)
So if the pictures look a little dark and you're wondering why my walls are a funky shade of green – that's why.  It may be ugly, but it's my new Happy Place.
What we are most concerned about is function, people.  And THAT is why I am GIDDY about my new wrapping station.
Ta-Da!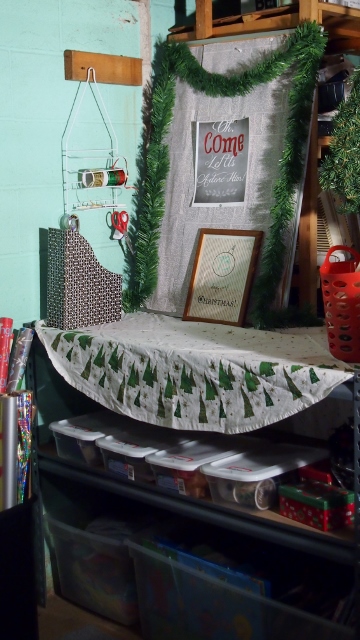 This is the exact same spot where my Christmas wrapping stuff was located before – little did I know what a difference a few bins and totes would make!  (In fact, I spent a total of $12 on this.  Honest.  Give it up for the Dollar Store!)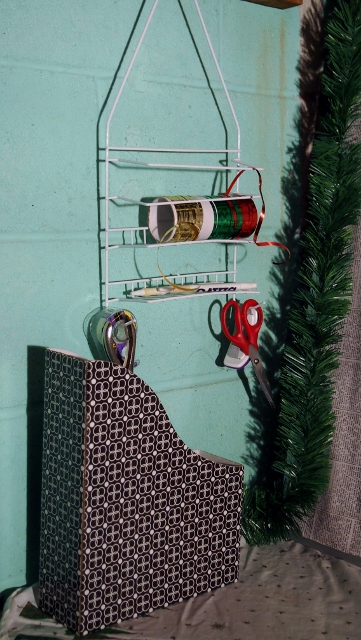 If you're like me, you constantly play the "Where oh where did my scissors/tape/ribbon/etc go?" game when you are wrapping.  I'm hoping this shower caddy will answer that question for me!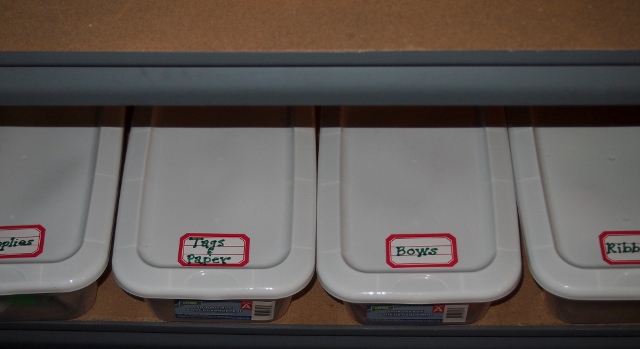 Totes.  Labels.  Doesn't get much simpler than this!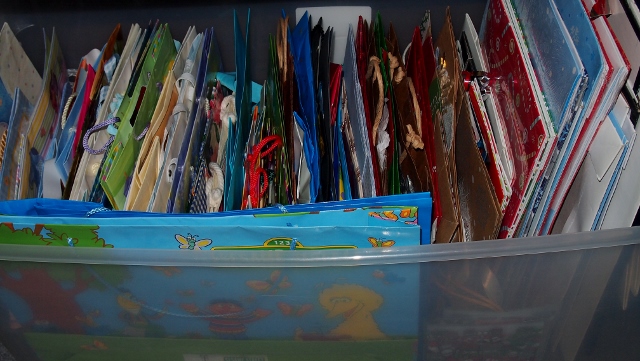 Remember those gazillion gift bags I told you about?  Here they all are in an easy to access bin!  I also actually matched the lids to the bottoms of my gift boxes and threw away any that didn't have a match.  What a concept!
I'm pretty sure that taking an hour or so to make this happen is going to make my entire holiday season less stressful and more fun.  I feel ready to take on the world – or at least Christmas. 🙂
After all – there ARE only: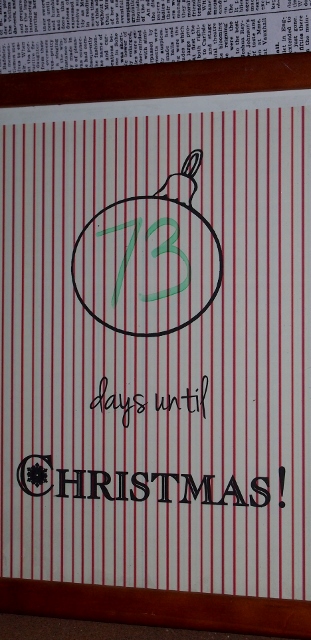 How about you?  Did you find time to organize any of your Christmas stuff this week?  Tell all!  I'd love to hear about it over on the MLC Project Facebook page.
Ready for Week 2 of our 4 Weeks to an Organized Christmas series?  This week we are all about Christmas Planners and Printables.  Can't wait!