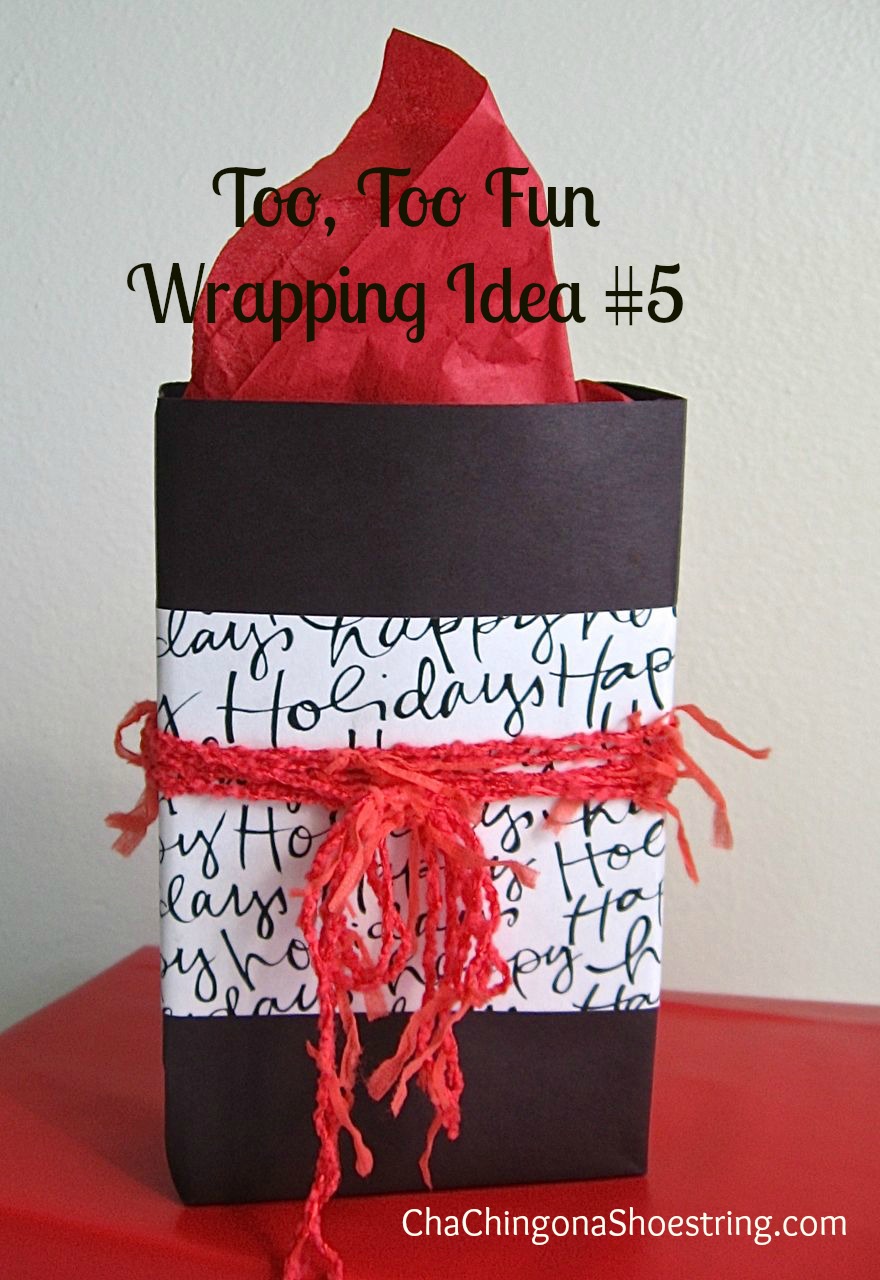 Happy Holidays Free Printable plus Wrapping Idea
The secret to this gift bag is a box of macaroni!
–I wrapped the full box of macaroni (to provide firmness so it's easier to wrap paper tightly around it) with black construction paper like I was wrapping a present, leaving the top part open.
–I found the lovely black and white lettering Happy Holidays printable. When I printed it, I increased the percentage of the size of the printable so that it filled a sheet of  copy paper. I then adhered it around the box, wrapped some fun yarn around it and tied it in a wispy bow.
–The last step was to remove the box of macaroni and slip in a sheet of tissue paper.
Classy, indeed!
 And there you have it: too, too fun wrapping idea #5.
Check out more Merry Little Christmas Wrapping Ideas.
***
For those of you who haven't met her, the Dollar Store Diva happens to be my Mom who has a special power.  She can transform Dollar Store and other inexpensive finds into super fun gifts that would brighten anyone's day!