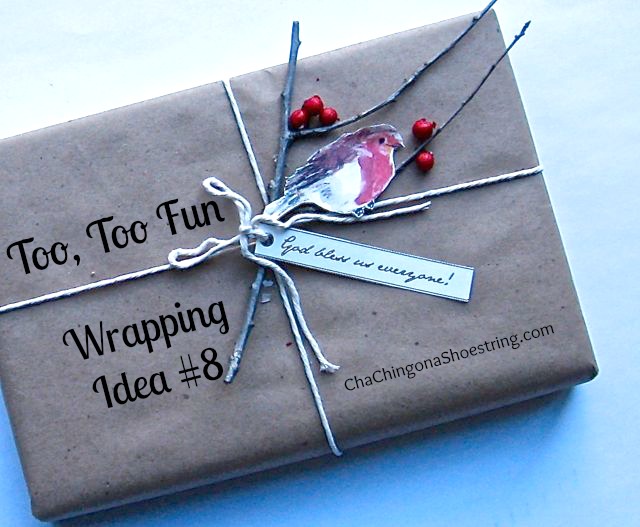 When I saw this gift-wrap idea, I immediately determined to try it myself. And what fun I had.
In fact, I had so much fun that I decided to have even more.
So, I created this: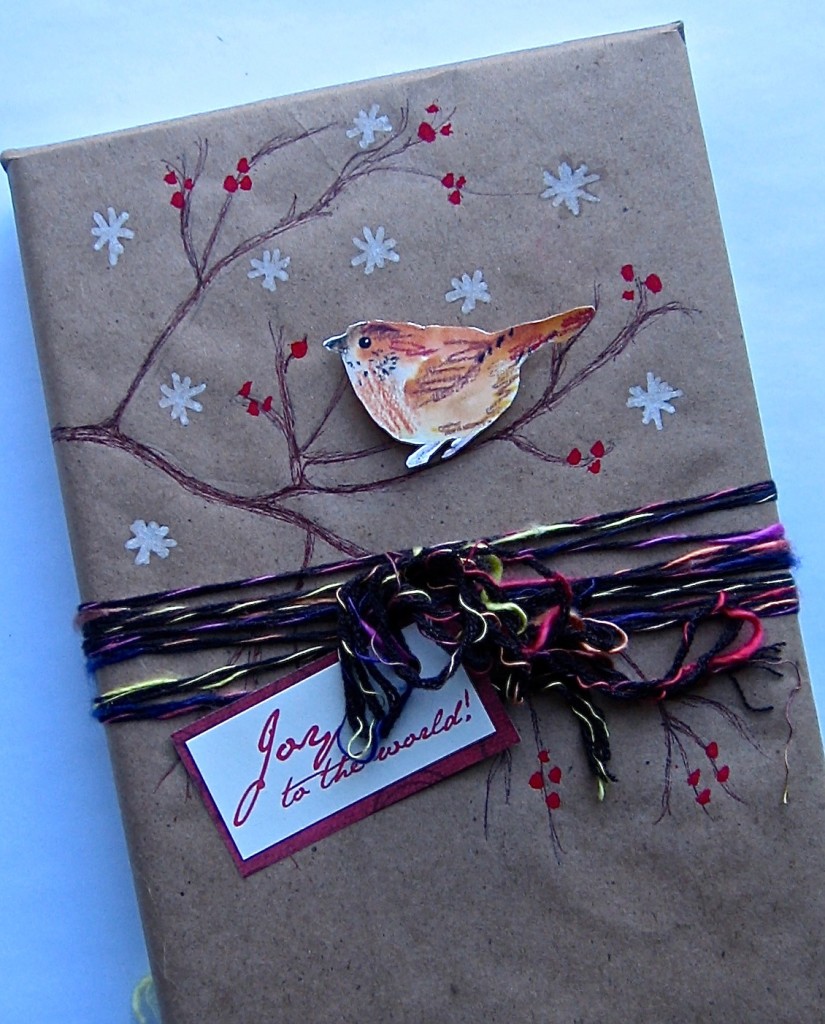 Since I can only draw smiley faces and clouds, my husband sketched the tree branches for me. But I added the drops of red paint for the berries and then the snow flakes using a white Sakura Pen-touch pen.
The font for the two cards is Jane Austen which can be downloaded for free here.
The lovely winter birds printable can also be used for tags and little paper ornaments.
 And there you have it: too, too fun wrapping idea #8.
Check out more Merry Little Christmas projects. 
For those of you who haven't met her, the Dollar Store Diva happens to be my Mom who has a special power.  She can transform Dollar Store and other inexpensive finds into super fun gifts that would brighten anyone's day!