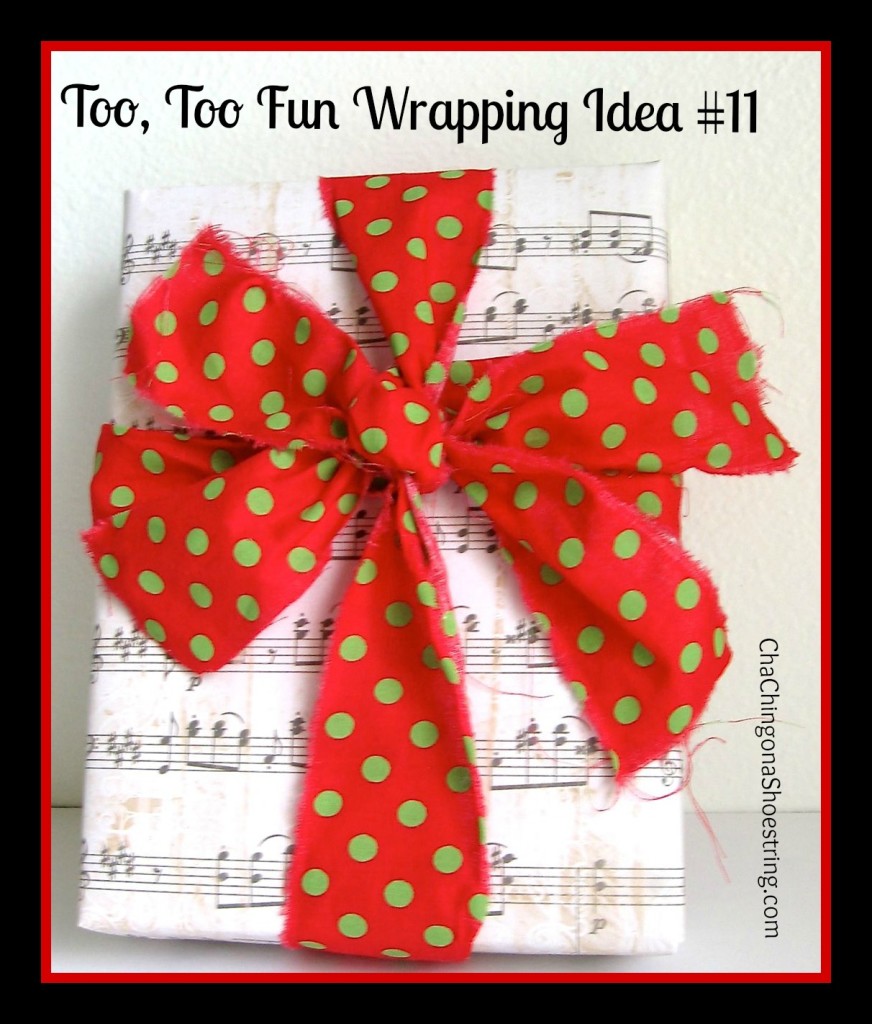 I wrapped this box with music scrapbook paper that I got at Michaels for 17 cents a sheet.
Then the ripping-fabric-fun began. Don't you like the frayed-edges look?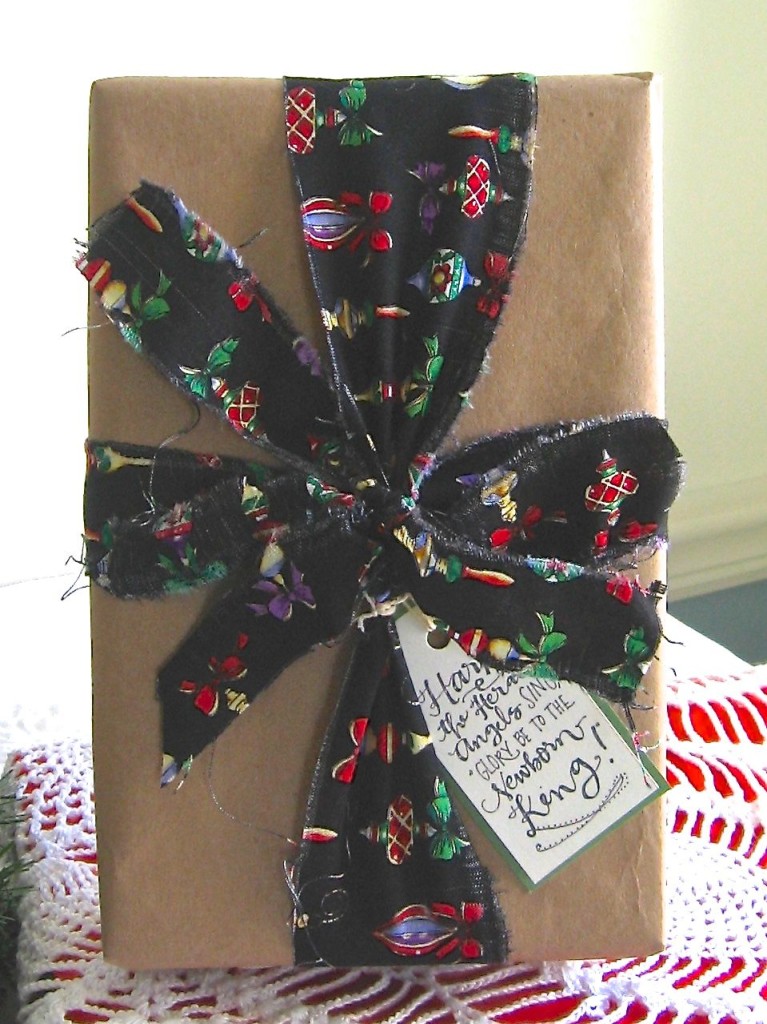 I wrapped this next gift in Dollar Tree kraft paper. For the ribbon, I ripped strips of  black Christmas fabric.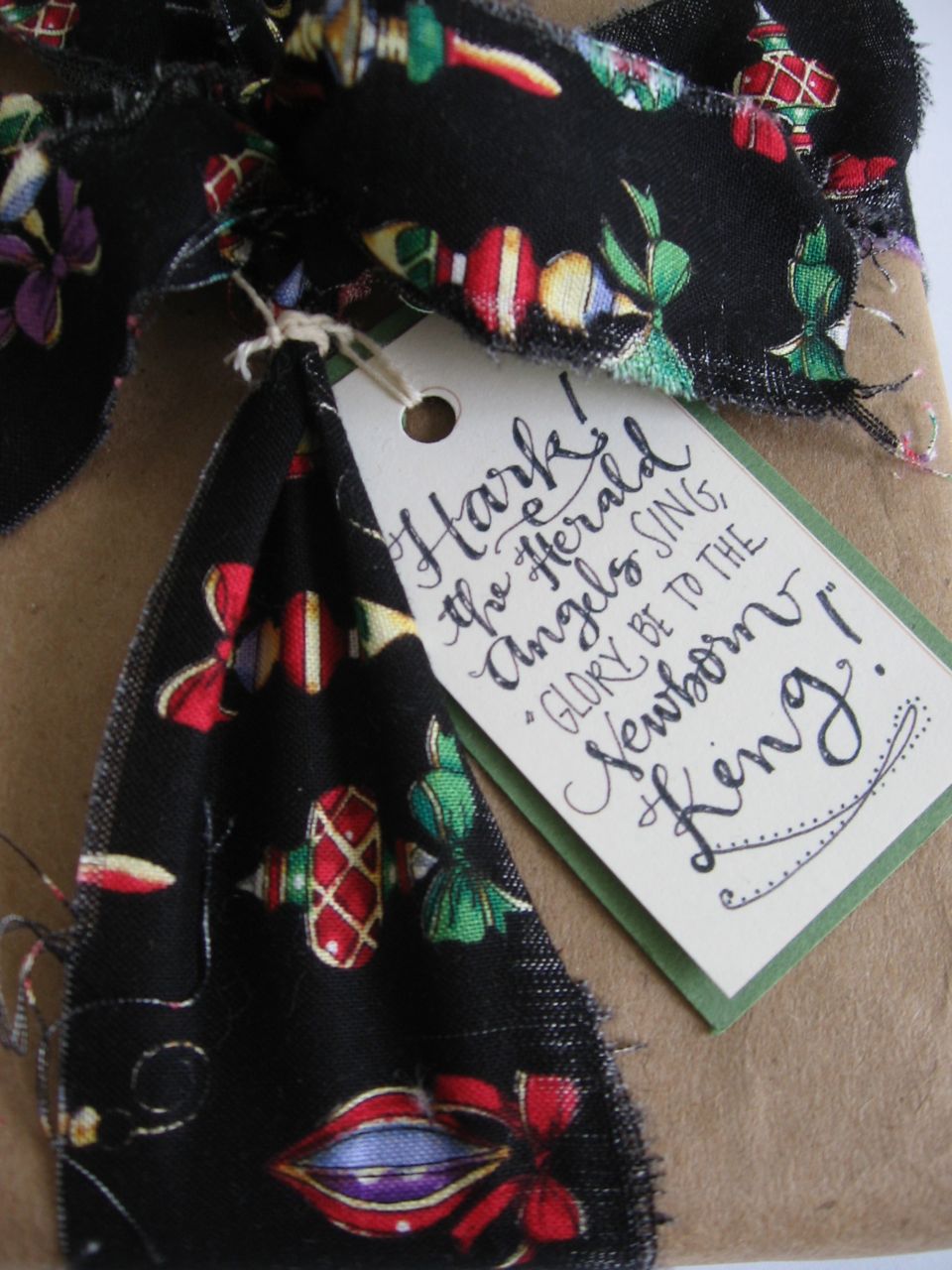 The printable gift tag (here ) added a lovely final touch.
And there you have it: too, too fun wrapping idea #11.
Check out more Merry Little Christmas Projects.
***
For those of you who haven't met her, the Dollar Store Diva happens to be my Mom who has a special power.  She can transform Dollar Store and other inexpensive finds into super fun gifts that would brighten anyone's day!