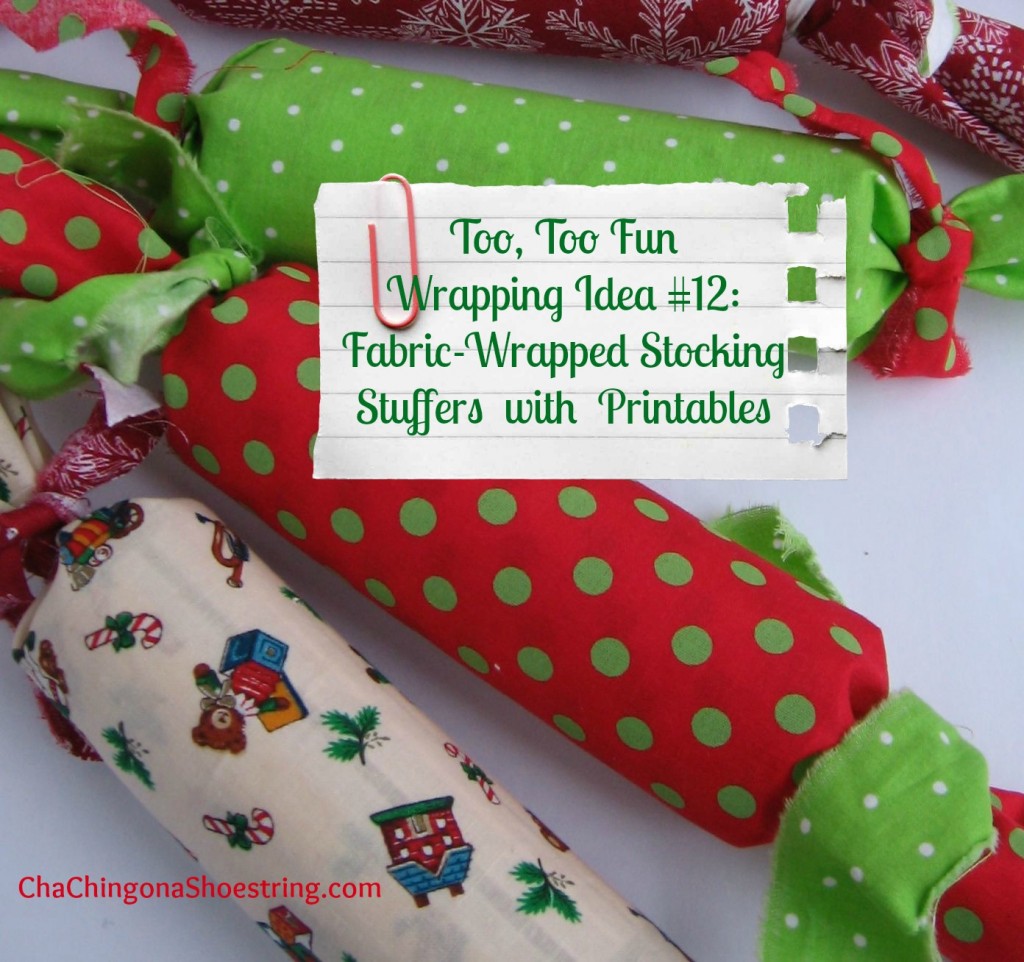 Hmmm…what are these? one might ask. And the answer is: These are stocking stuffers wrapped in fabric for certain family members. (I don't want to mention any names and spoil the surprise :-)). Check out this post to get the details and an easy video tutorial.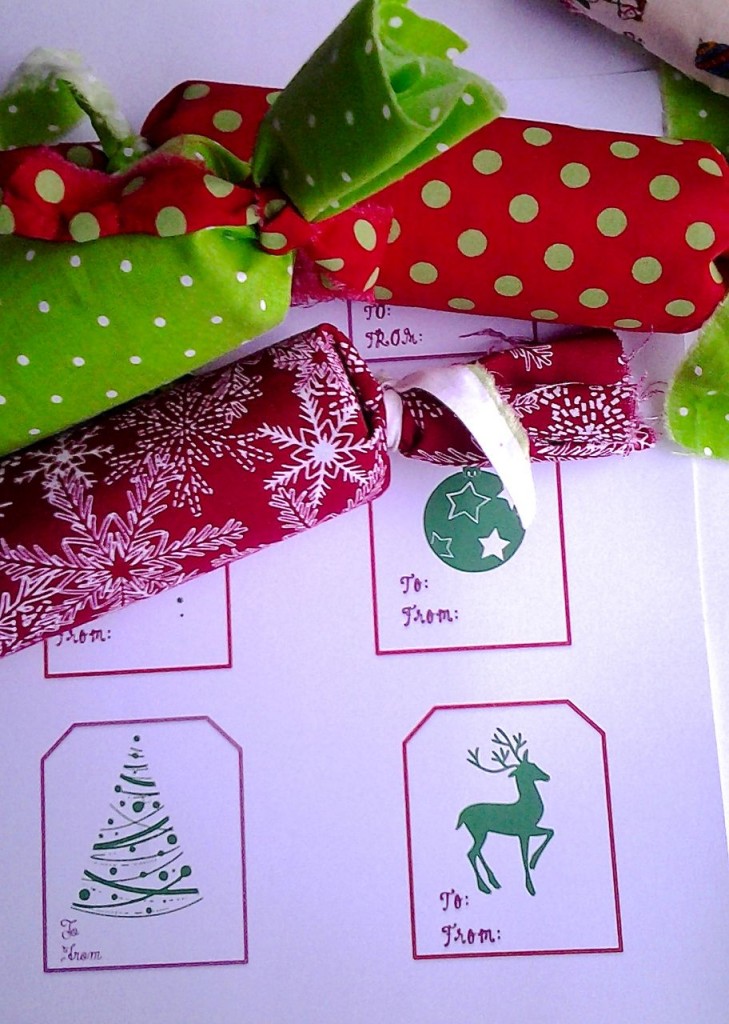 Oh, the fun that can be had with these Christmas Font Tags. I'll explain how I created them in my next post.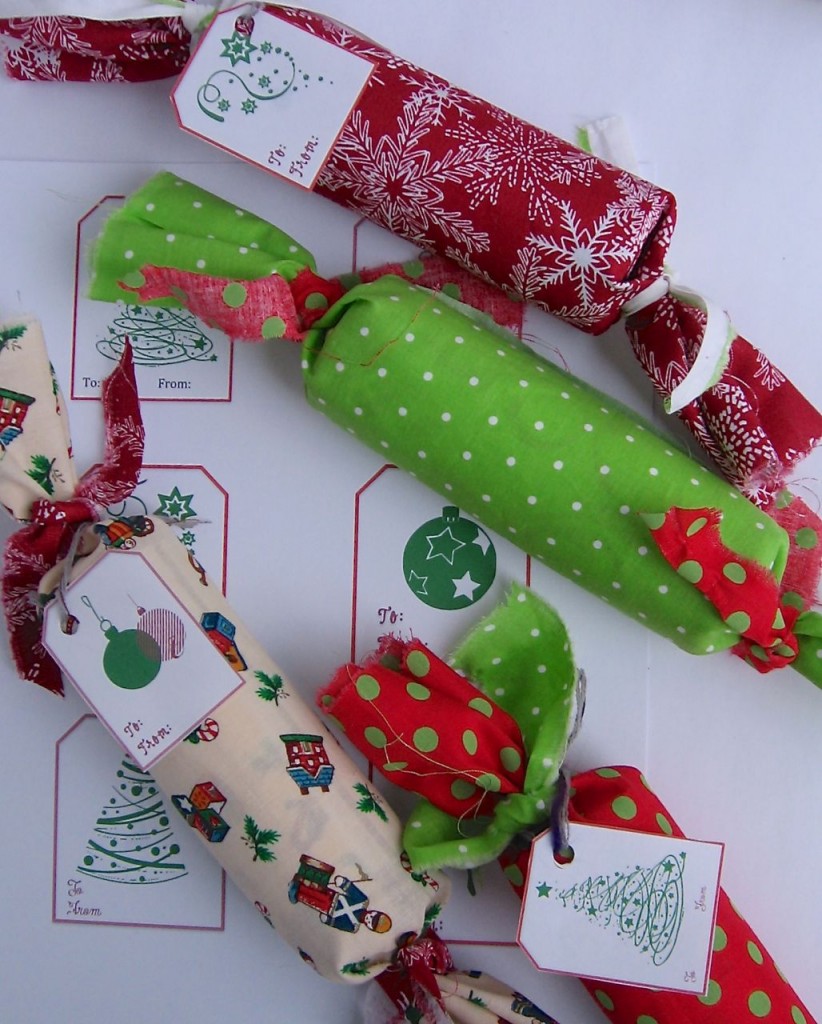 And there you have it: too, too fun wrapping idea #12.
***
For those of you who haven't met her, the Dollar Store Diva happens to be my Mom who has a special power.  She can transform Dollar Store and other inexpensive finds into super fun gifts that would brighten anyone's day!