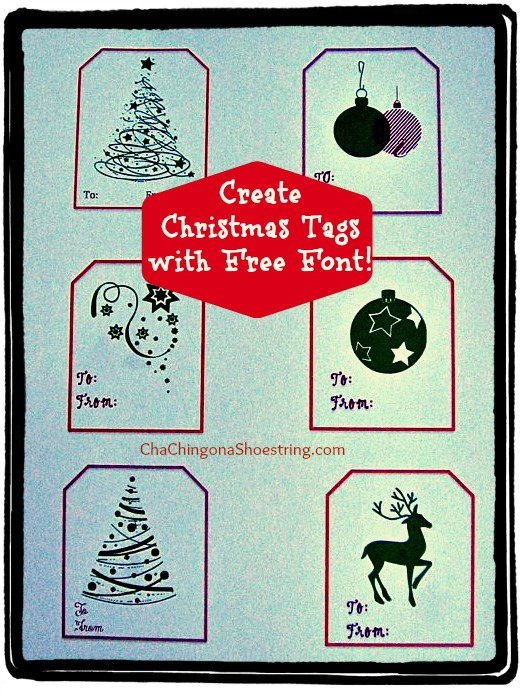 What excitement there was in the air when I discovered this free Christmas font!
I quickly downloaded the font onto my computer, then I typed abcdefg… (both uppercase and lowercase) to find the images I wanted for my  tags.  I used Word shapes (rectangles) to create tags and inserted the chosen images using a text box.  I then increased the size of the font until it fit just right in the tag.
Examples: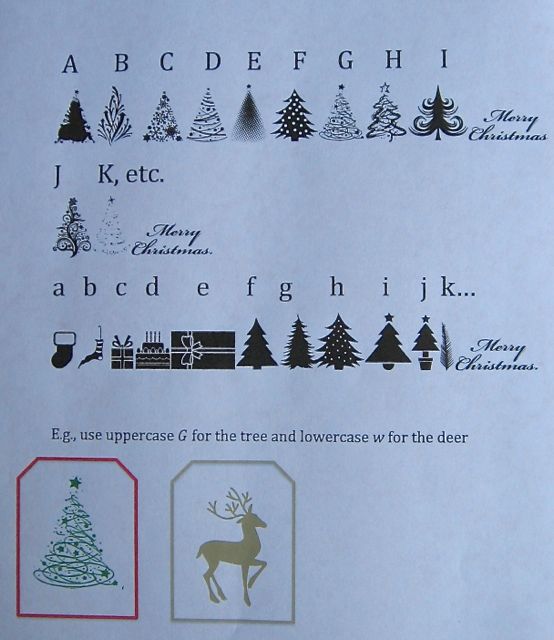 And there you have it.
Just think of all the mix and match options for shapes, colors, sizes,  etc.
Have fun!
Check out more Creative Wrapping Ideas from The Merry Little Christmas Project.
***
For those of you who haven't met her, the Dollar Store Diva happens to be my Mom who has a special power.  She can transform Dollar Store and other inexpensive finds into super fun gifts that would brighten anyone's day!