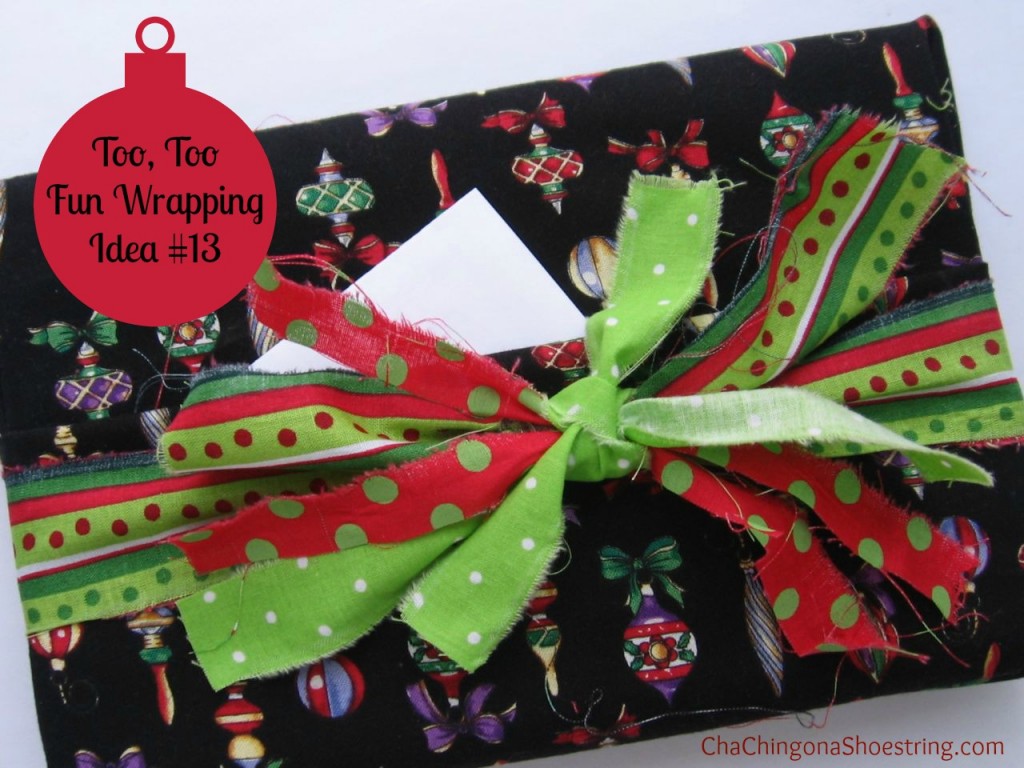 Wrapping with fabric has been one of my favorite too, too fun wrapping projects. This box was wrapped like swaddling a baby in a blanket. I used torn strips of random Christmas fabric to wrap around the blanketed gift, leaving a pocket to slip in a Christmas card.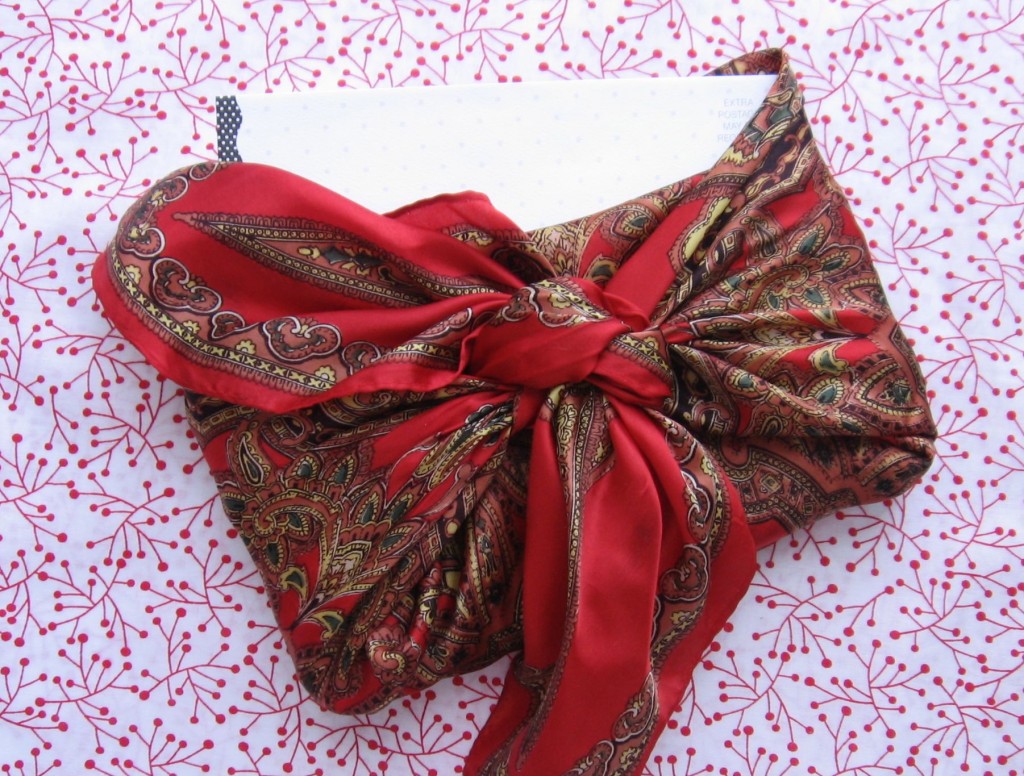 I wrapped this gift with a silk scarf. You can check out this video with a brief tutorial on how easy it is to create this lovely holiday gift wrap with built-in pocket for a card.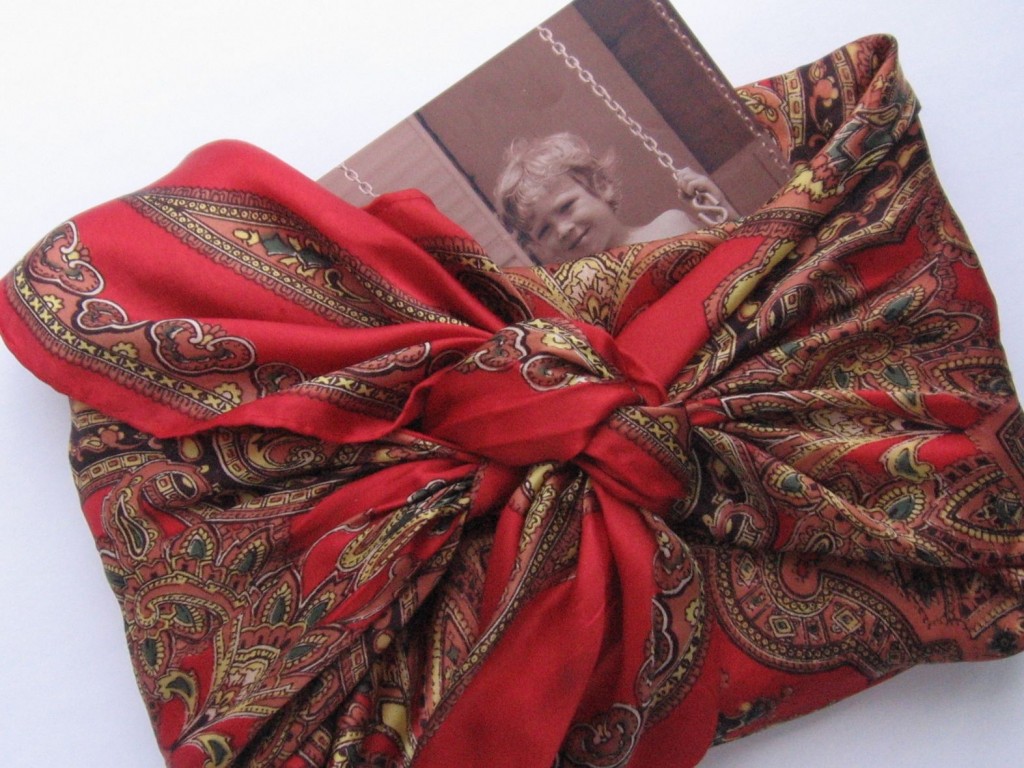 OR– instead of a card, how about slipping in a picture the recipient will treasure? That's two gifts in one!
And there you have it: too, too fun wrapping idea #13.
Check out more Merry Little Christmas Projects.
***
For those of you who haven't met her, the Dollar Store Diva happens to be my Mom who has a special power.  She can transform Dollar Store and other inexpensive finds into super fun gifts that would brighten anyone's day!