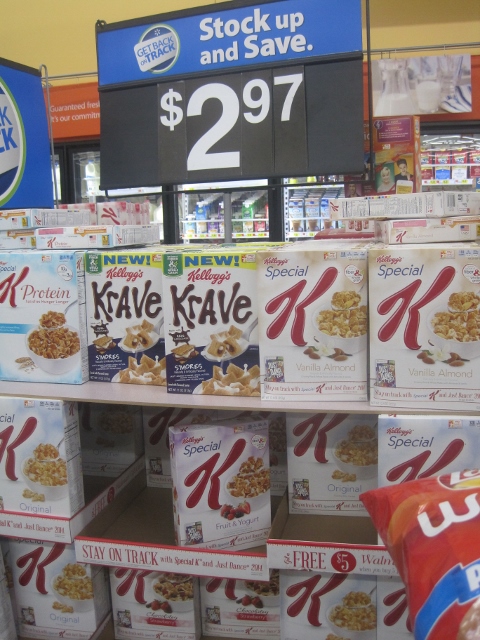 Special K Walmart Gift Card Deal
Just a reminder to take advantage of this Special K Walmart Gift Card Deal while it's still available.  I snagged a box for $2.97 at my Walmart the other day, entered the code online after watching a short video, and immediately received my $5 Walmart gift card by email.  Easiest $2 I've made in a long time!
Note: You will need to sign up for a Kellogg's Family Rewards account if you have not yet in order to claim your gift card.
This $1/3 Kellogg's Special K Cereals coupon is still available to print, but keep in mind that the gift card offer has a limit of 1.