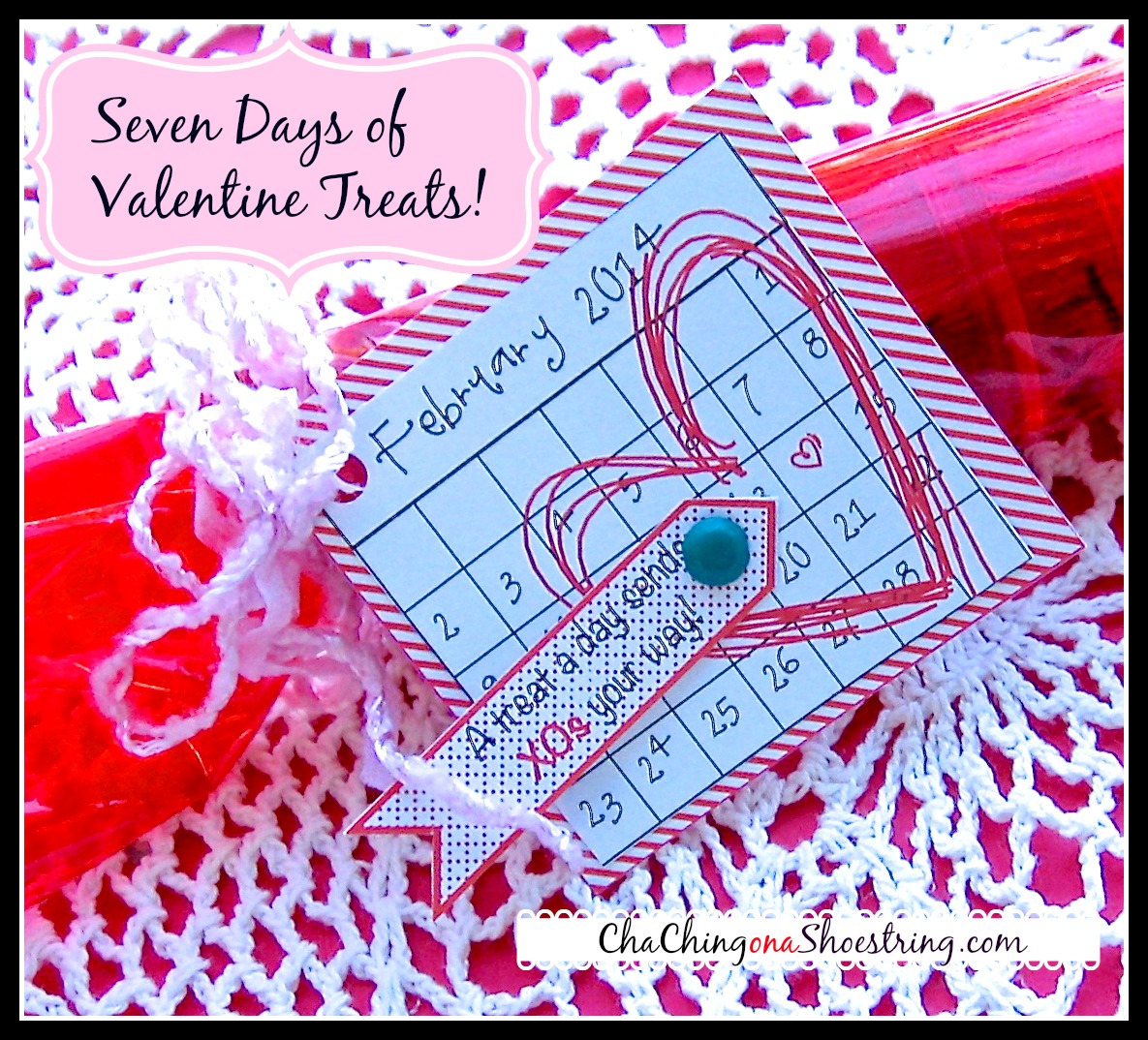 Update: The calendar has been updated so you can use it every year!
Many months ago, when I received a free 7-day pill organizer from CVS, I came up with the idea of putting a treat a day in the cute little plastic cubicles.  I could just picture my grandchildren lifting the lid to get their mini-love-gift from me.
But I was uncomfortable with the idea of teaching them that these pill containers contained candy.
Then, once again, the Dollar Store saved the day. Just last week I discovered on the Dollar Tree shelves an unconventional pill container that would be quite dandy for this Happy Valentines treat.
TaDah!
How fun is this?!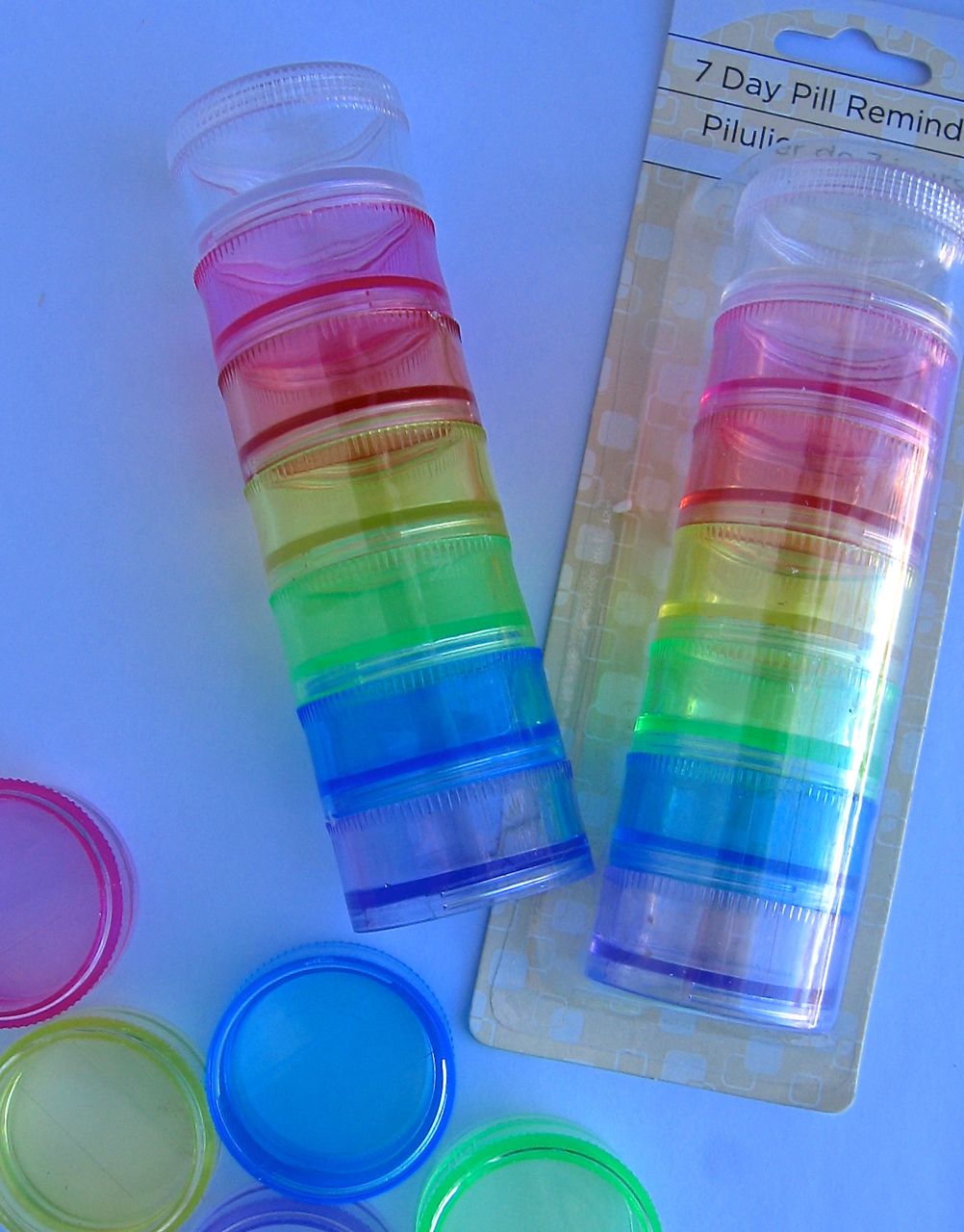 My original plan was to put Hershey Kisses in each compartment and say "A Kiss a Day", but, to my disappointment, a candy Kiss doesn't fit.  So I put a section of the pill sorter in my purse and headed to Wegmans bulk-candy aisle. I could have bought one bag of Valentine candy and put in the same candy for each day of the week, but I wanted an element of surprise when they opened it.
The beauty of the bulk candy is that, instead of having to buy seven bags of candy, after checking to make sure the candy fit in the cubicle, I could just scoop the small amount I needed from the vast assortment available at Wegmans.
This is my happy selection: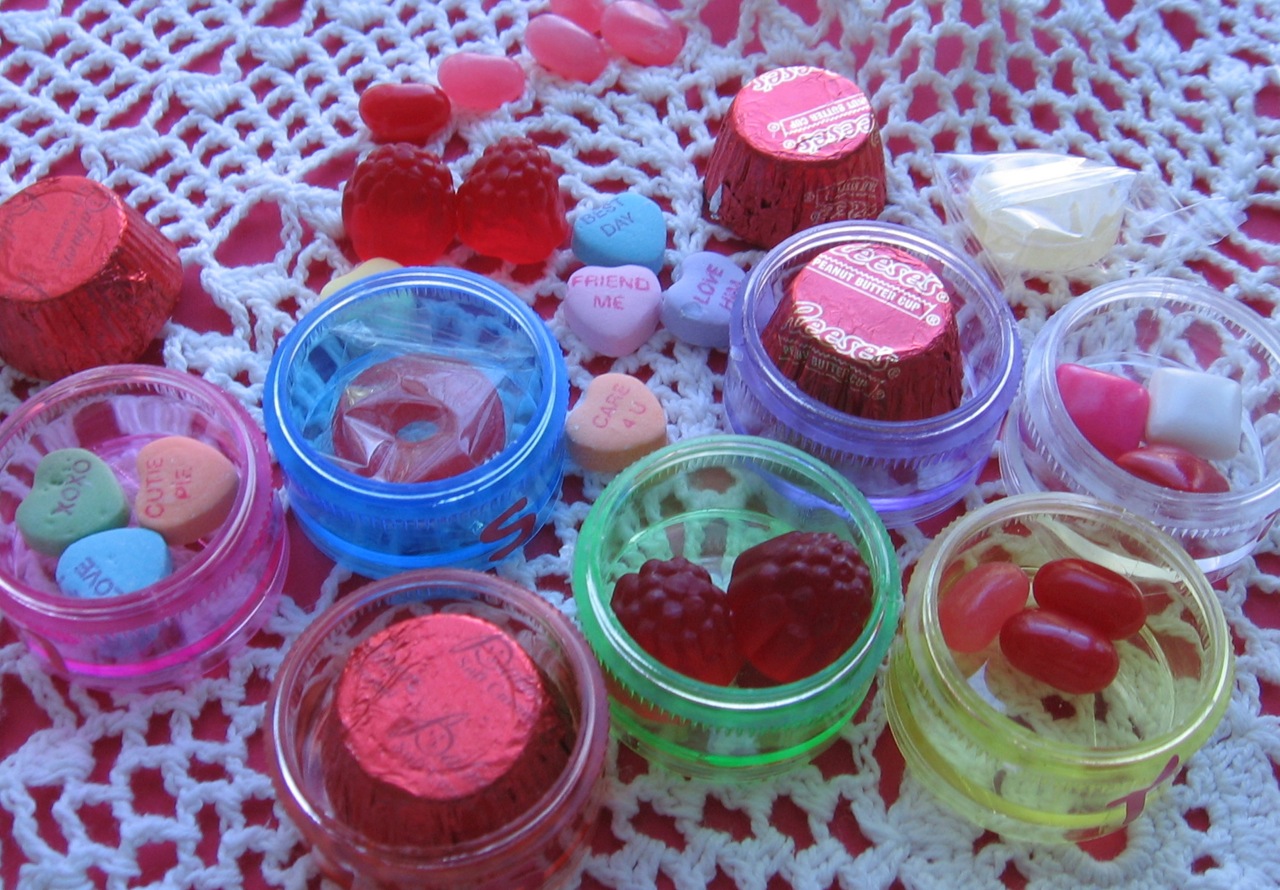 I washed the compartments and thoroughly dried them, dropped the candy in, and used some alphabet stickers I had on hand for the Sunday-Saturday initials. (Writing the letters with a Sharpie also works.)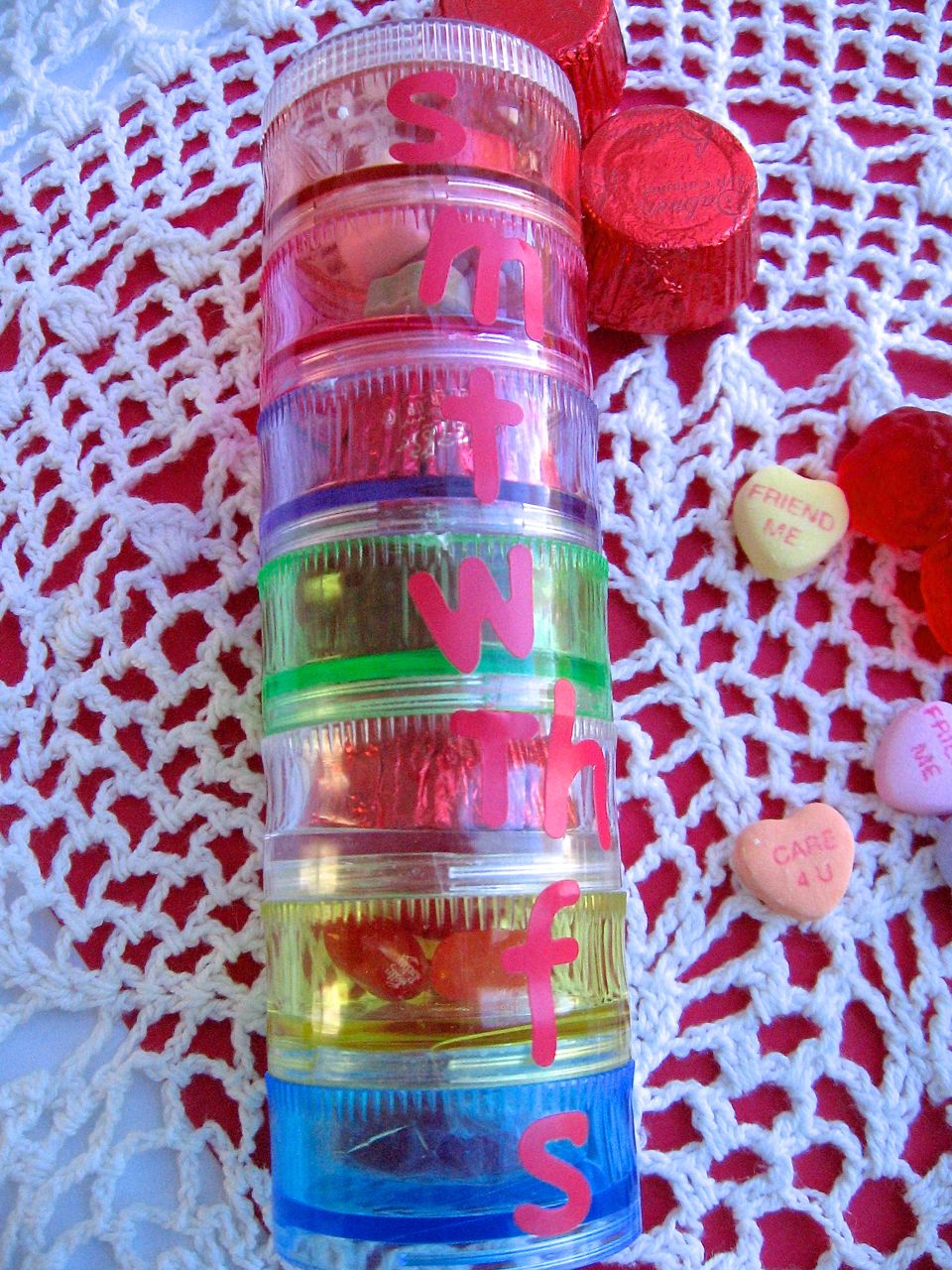 Wrapping was easy with red Dollar Tree cello wrap and festive pink yarn.  To add the final touch, I included a Valentine message : "A treat a day sends XOs your way!"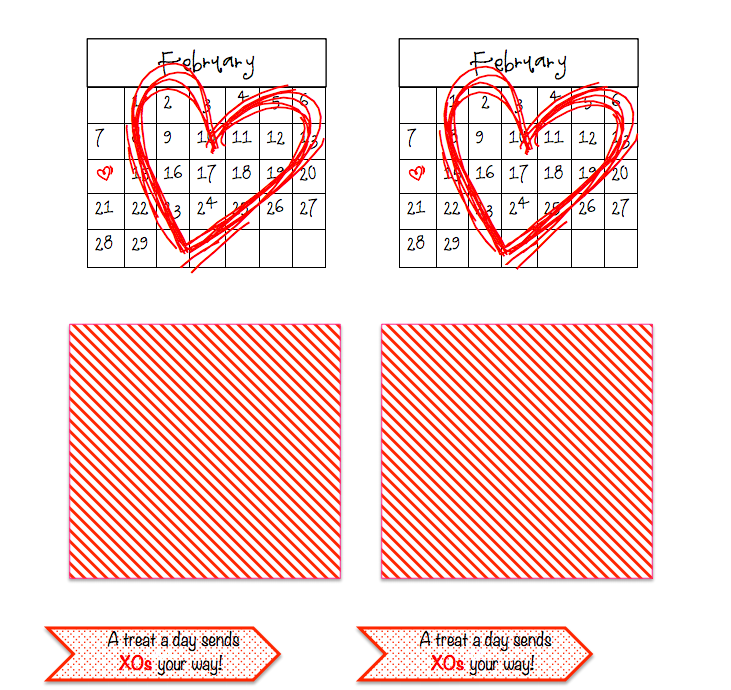 Click here: Valentine Tag Printable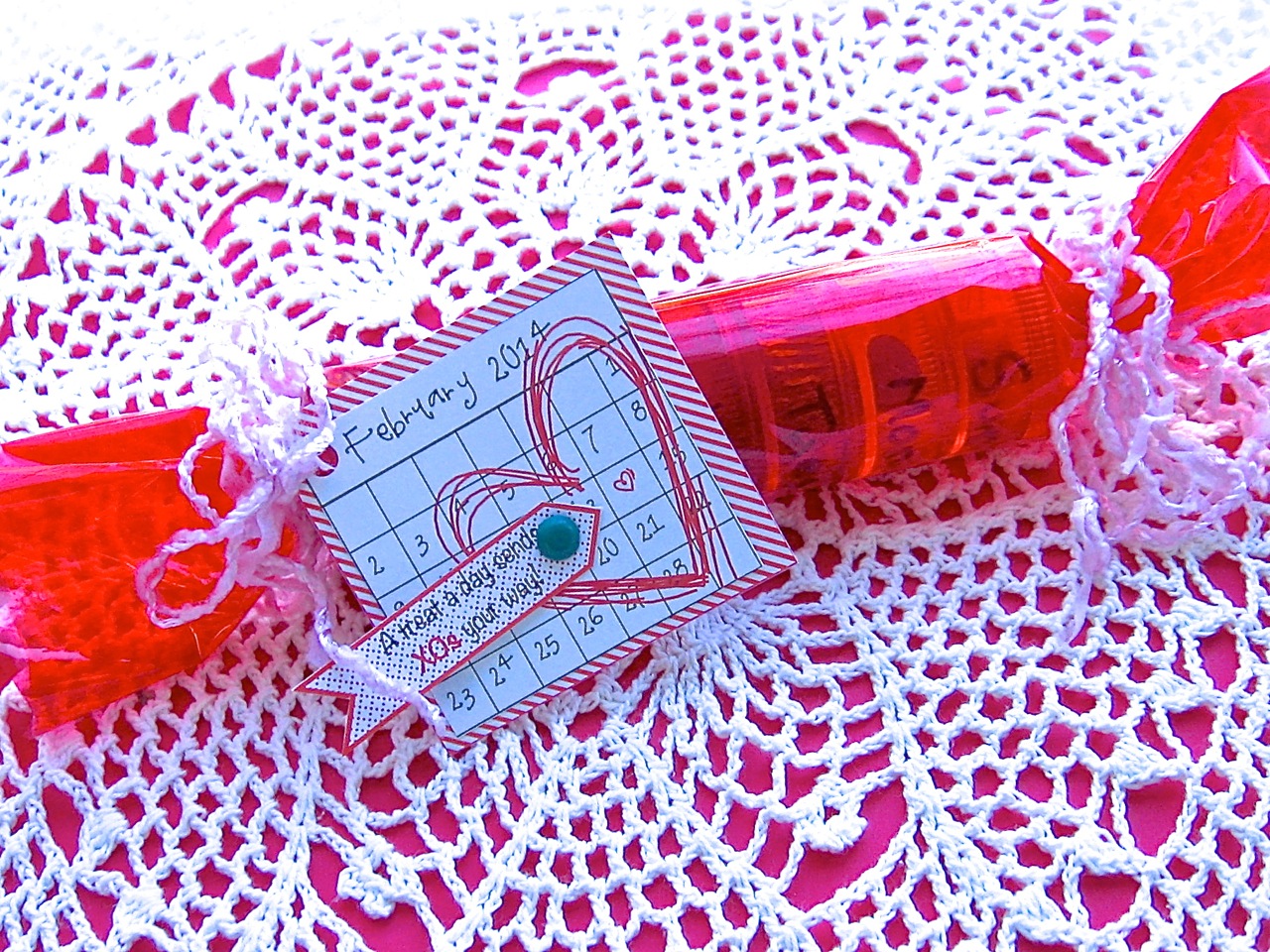 And there you have it.
A seven-day treat for the loved ones in your life.
Check out more from the Dollar Store Diva on Pinterest. 
***
For those of you who haven't met her, the Dollar Store Diva happens to be my Mom who has a special power.  She can transform Dollar Store and other inexpensive finds into super fun gifts that would brighten anyone's day!