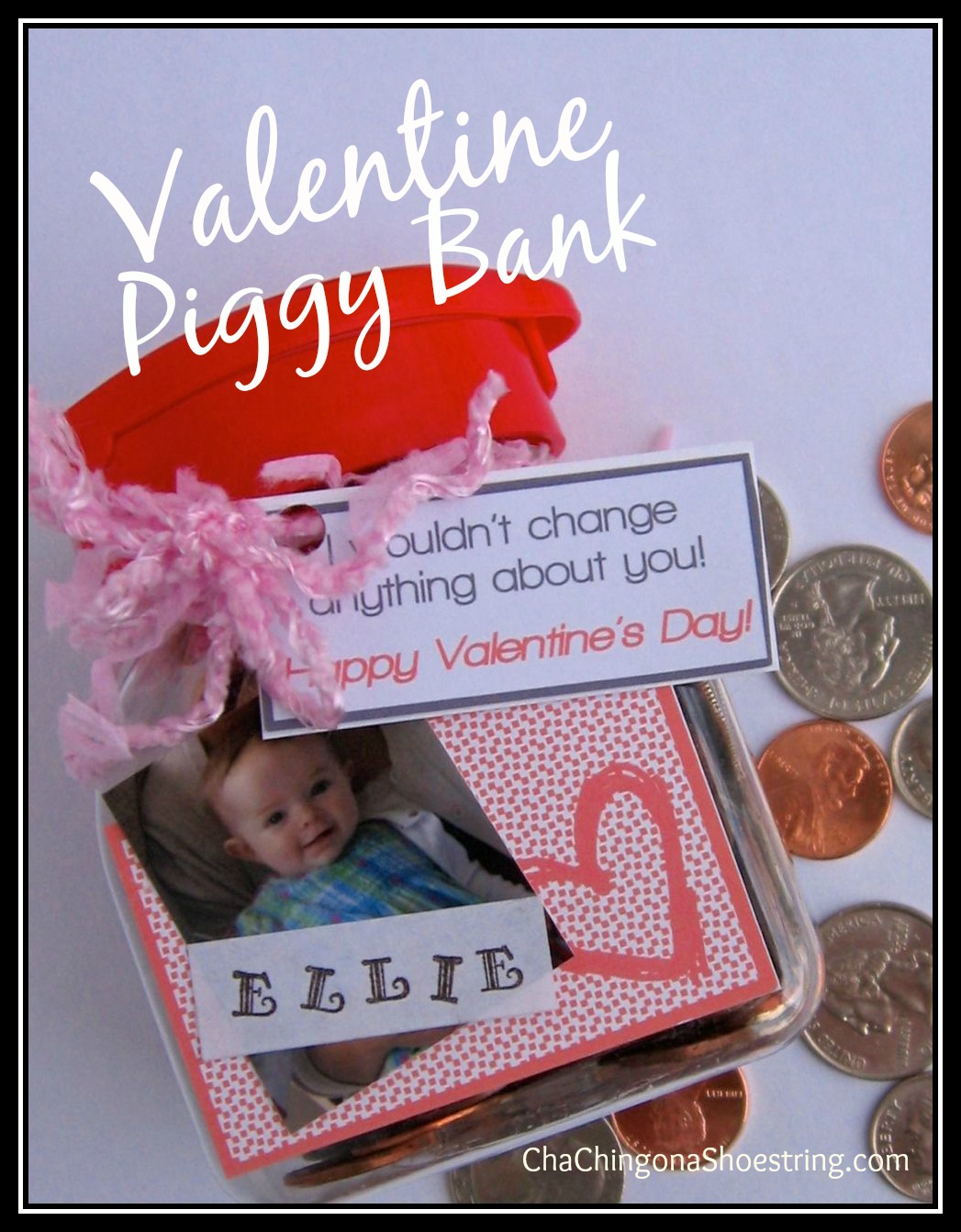 Hey! How about a sugar-free love note for your Valentine?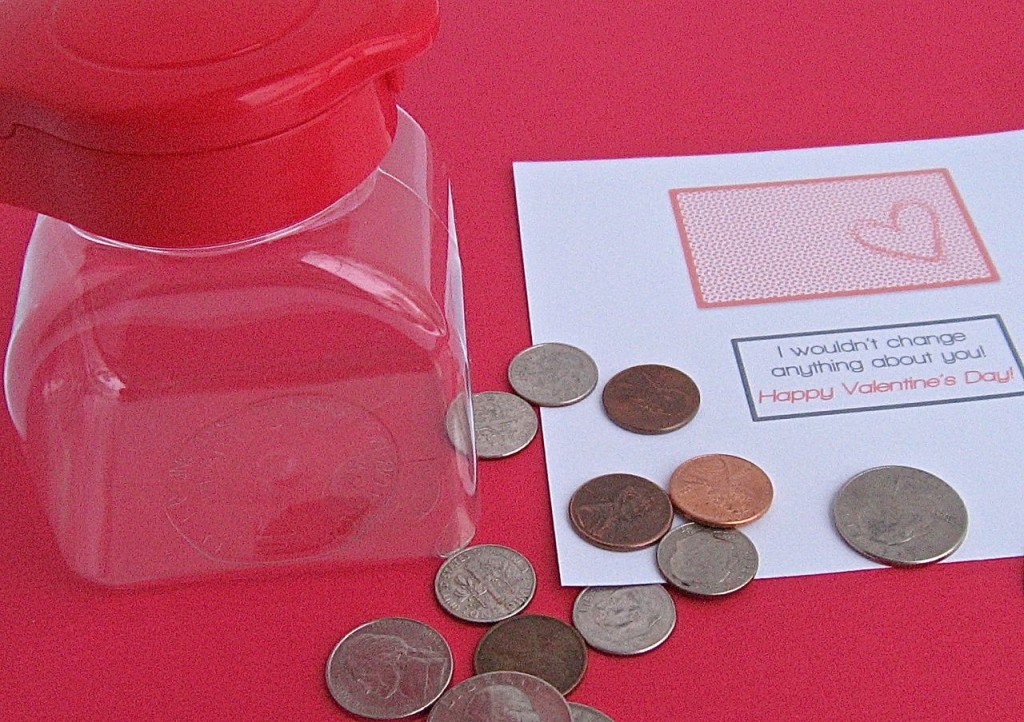 Supplies:
1)  A small plastic container with lid– 2/$1–at Dollar Tree.
3) A small dee-lightful picture of the recipient. Optional: rubber alphabet stamps to print the name
4) An assortment of pennies, nickels, dimes, and quarters.
5) Yarn to wrap around the lid of the jar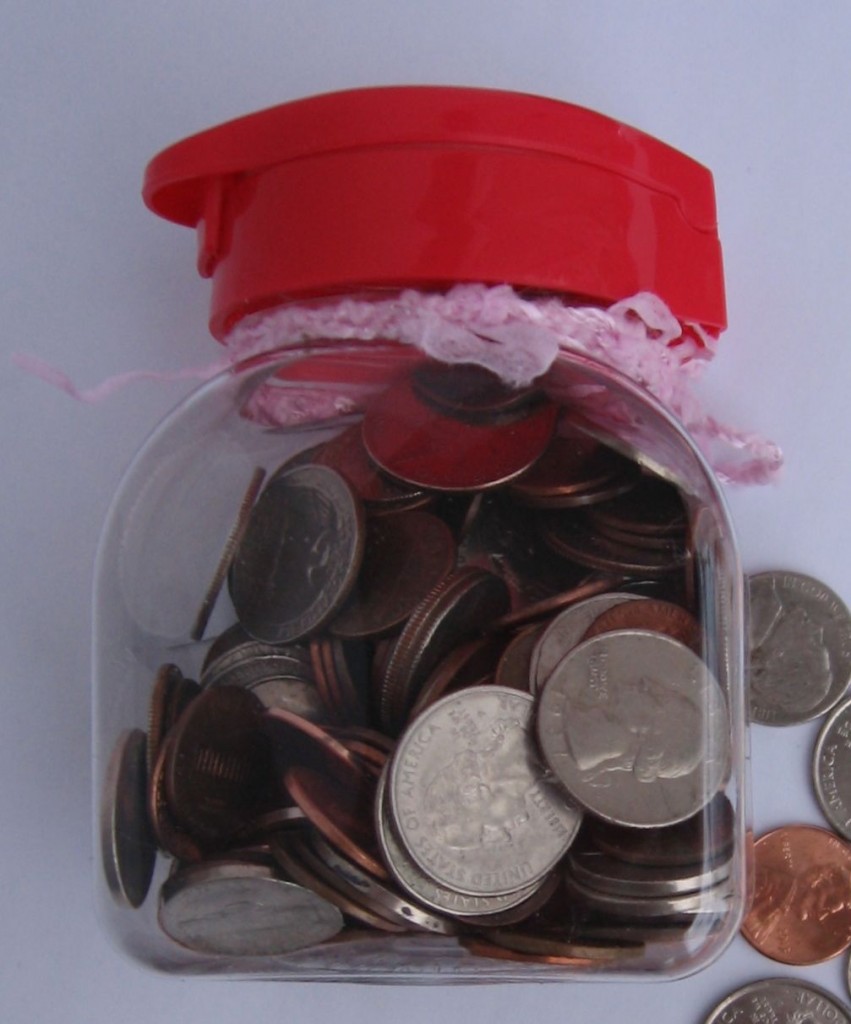 Grab some change–your own piggy bank might come in handy here–to put in the jar. You can decide if you want more pennies or more quarters in it. 🙂
 Use 4×6″ paper to print out the Valentine Jar Printable. There are two printable options, one that says "I" and the other that says "We."
Adhere the printed red label to the jar, add the sweet picture and stamped name, punch a hole in the corner of the  "I wouldn't change anything" tag and hang it from the jar with colorful yarn .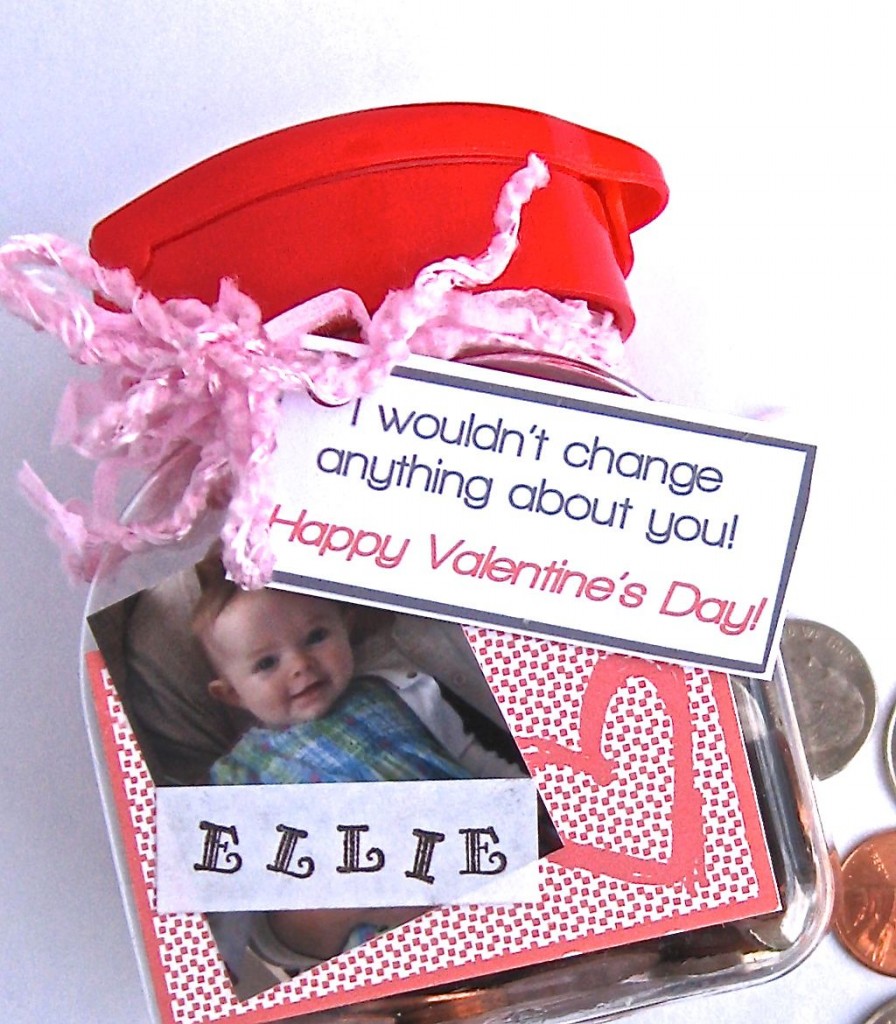 And there you have it.
A picture-perfect Valentine that is sure to be a keeper.
***
For those of you who haven't met her, the Dollar Store Diva happens to be my Mom who has a special power.  She can transform Dollar Store and other inexpensive finds into super fun gifts that would brighten anyone's day!