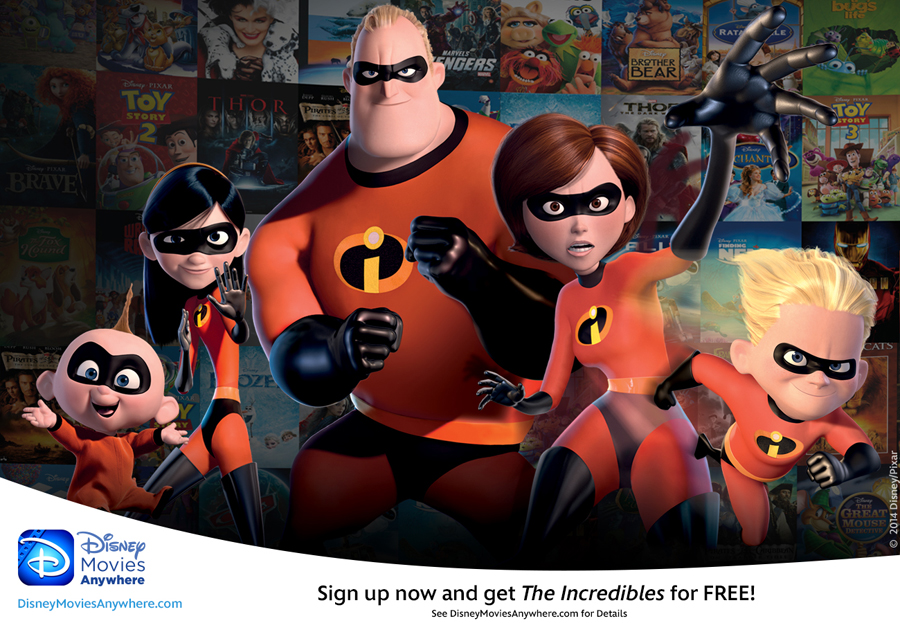 FREE Download of Disney's The Incredibles Online
This HOT deal is still available!
For a limited time, receive a FREE digital copy of Disney•Pixar's The Incredibles when you sign up with Disney Movies Anywhere and connect your iTunes account.
Click on the second dot on the main banner page and sign in.  This is the same login as Disney Movie Rewards account – if you aren't a member, it's FREE to join.
Once you are logged in, click on the gear (top right corner) and select Account.
Next select iTunes and the iTunes app will launch prompting you to connect your Disney Movies Anywhere account and iTunes account.
After the accounts are connected, on the iTune Store page, look on the right side for Quick Link and select "Purchased". Then click on movies and you'll find be able to download Incredibles for FREE!
Debuting with iTunes as its exclusive launch provider, Disney Movies Anywhere is a simple, streamlined way to manage and enjoy your digital collection of Disney, Pixar, and Marvel movies on multiple devices.
Why will this make your life easier? It collects all your eligible Disney digital entitlements – whether you redeemed them from a Digital Copy code or purchased them in iTunes – so you can have access to them on your iPhone, iPad, iPod touch, and Apple TV, as well as on your personal computer (Mac and Windows machines).