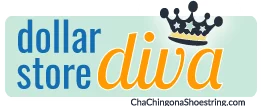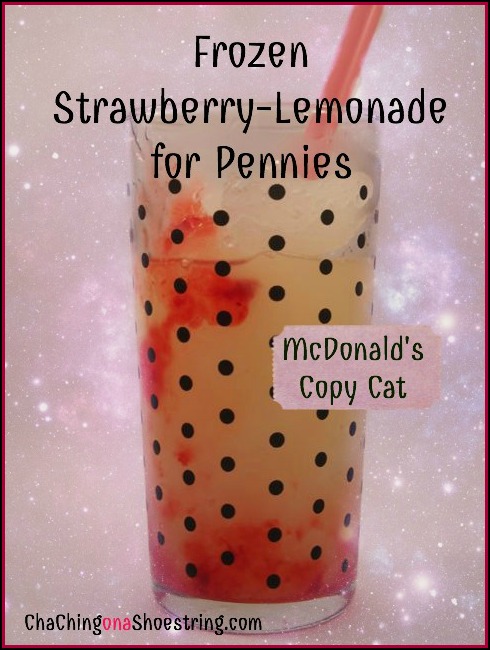 One steamy summer day I decided to try a McDonald's Frozen Strawberry-Lemonade. It was love at first sip.
I assumed that an elaborate-fancy-technology-McDonald's-patented-secret-process was required to make this thirst-quenching treat. Then one day I stood on tiptoe, peeked over the counter and watched the girl in her McD's uniform make my icy lemonade.
I was stunned at how easy it was. I can do this, I thought, and for a handful of pennies!
So here is my personal recipe using my handy-dandy-ice-crushing NINJA (see this post for details).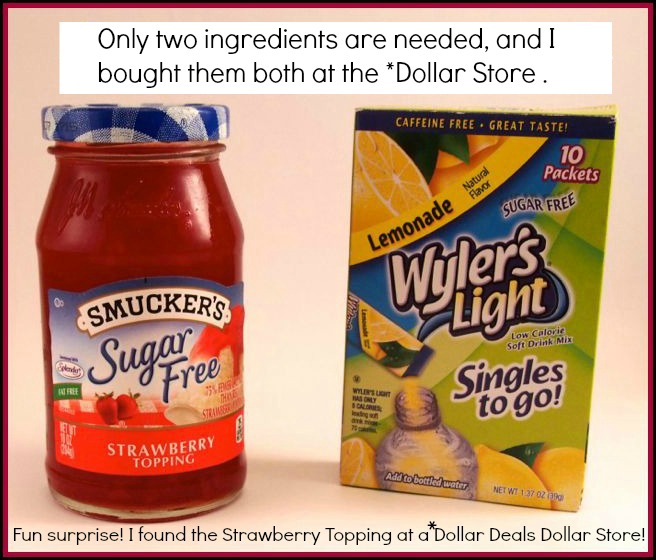 Easy Step #1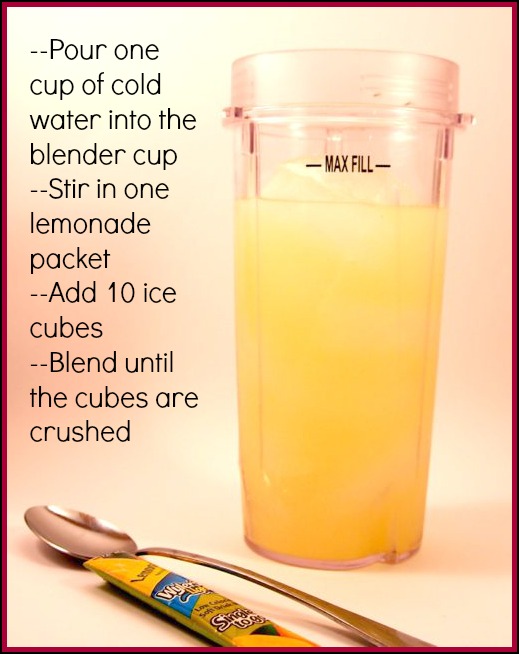 Easy Step #2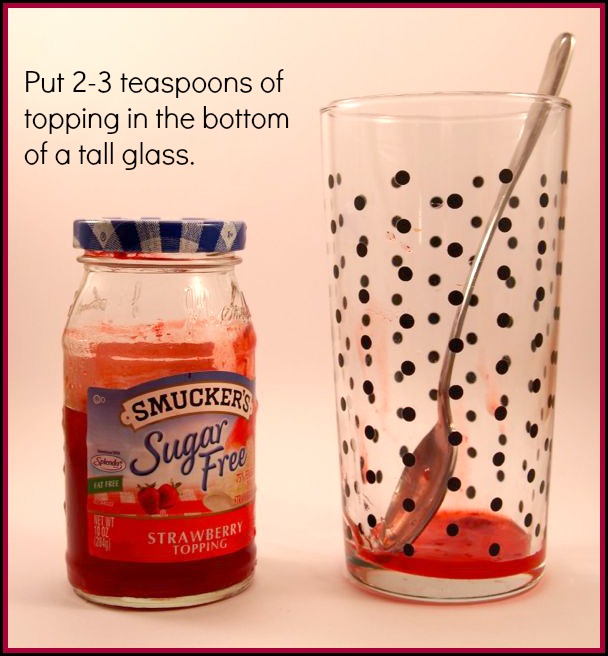 Easy Step #3
Pour the lemonade slush into the glass then: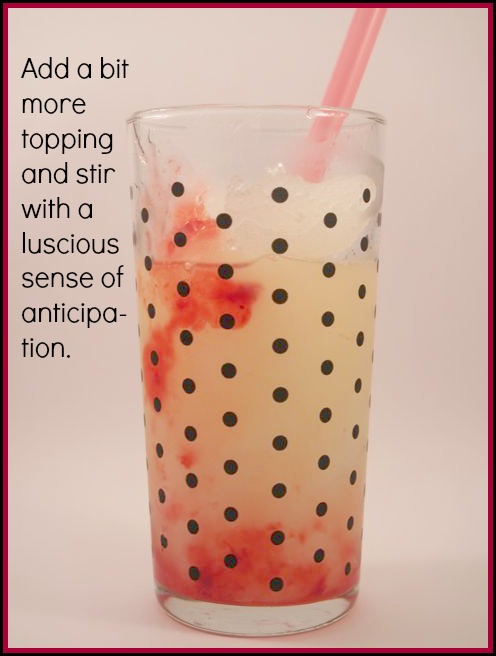 And there you have it: a sugar-free thirst-quenching frozen strawberry-lemonade for a handful of pennies.
[Oh, I think I'll make one right now!]
***
For those of you who haven't met her, the Dollar Store Diva happens to be my Mom who has a special power.  She can transform Dollar Store and other inexpensive finds into super fun gifts, crafts and recipes that would brighten anyone's day!