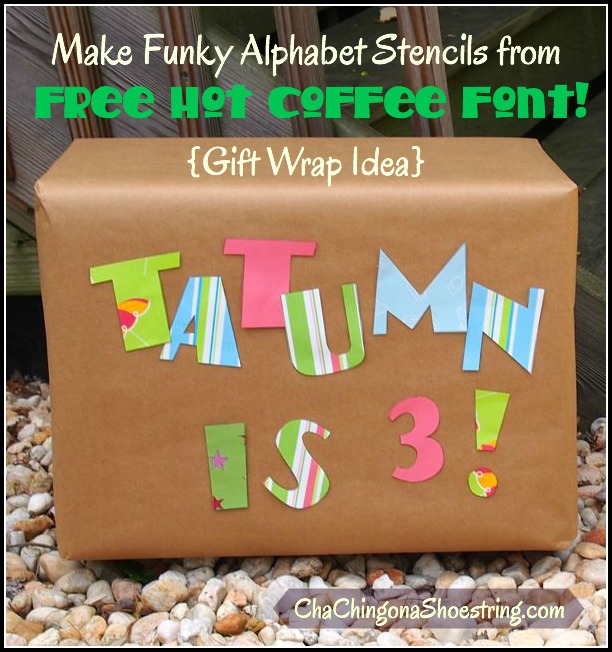 My sweet little niece recently celebrated her 3rd birthday. Her gift box was rather large, so I wanted to think of a happy way to fill up all that empty space.
Awhile back I had downloaded this FREE HOT COFFEE FONT, and I had used it a few times when I wanted something a bit frisky.
 Aha! Just what the doctor ordered for Tatumn's package.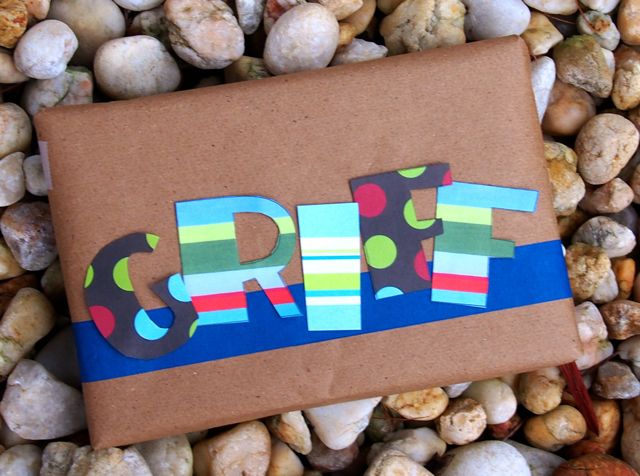 Shortly after, my grandsons Griffin and Lincoln also celebrated birthdays. Though they're too young to drink a cup of joe, their packages called for the same HOT COFFEE FONT!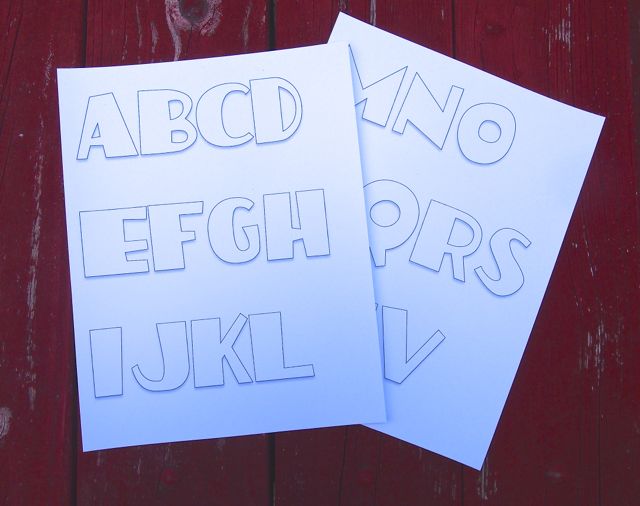 I wanted to create stencils because I knew that I would use these letters for other projects, so I opened Microsoft Word:
#1-I chose Hot Coffee Font in the drop-down font menu
#2–On my Mac, I went to Document Elements and clicked on Word Art
#3 In Word Art I chose the option with the lightest outline
#4–I clicked on that and a text box appeared
#5–With the font size set to 200 pts. I typed the entire upper case alphabet in the text box
#6–After I printed the alphabet on white card stock, I cut out the cardstock letter shapes I needed for these three gifts.
And now I was ready to go.
I chose scraps of celebrative paper, drew around the letter stencils with a pencil, and cut them out.
Each box was wrapped in Dollar Tree kraft paper so now all I had to do was to adhere the names with double-sided tape.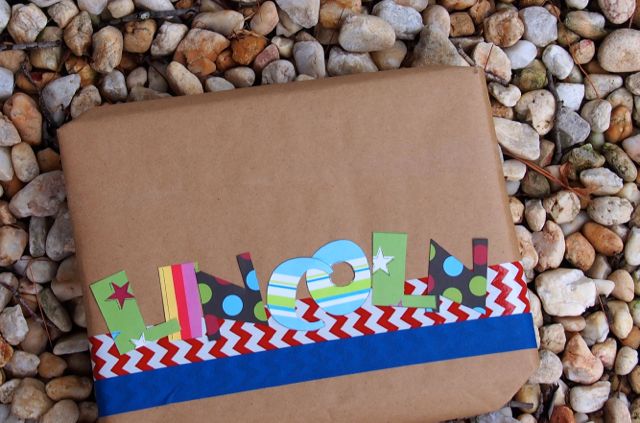 For an additional touch on Griffin's, I added a strip of blue Dollar Tree painter's tape across the bottom. For Lincoln's, I couldn't resist an additional strip of chevron tape. And there you have it, a happy way to fill up all that kraft paper space.
NOTE: If this seems a bit overwhelming,  you can search for outline fonts on your computer; many free outline fonts are available and can be downloaded. This would eliminate the Word Art step and simplify things a bit.
What about you? Do you have an easier way to outline fonts? Feel free to comment below and share your tips.
***
For those of you who haven't met her, the Dollar Store Diva happens to be my Mom who has a special power.  She can transform Dollar Store and other inexpensive finds into super fun gifts that would brighten anyone's day!