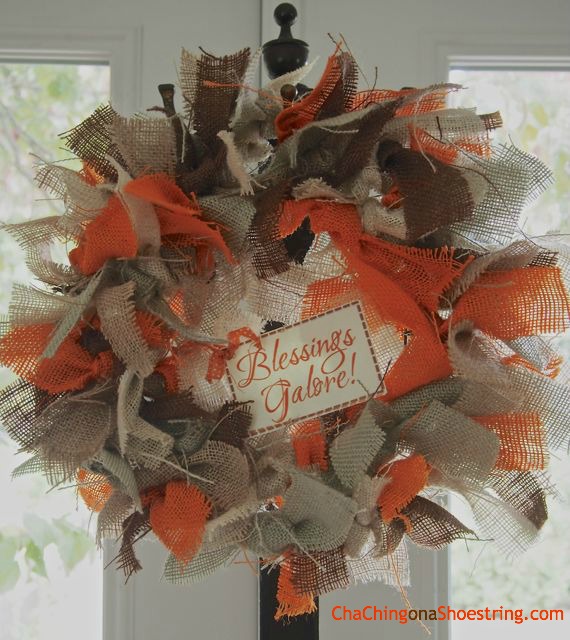 I'm not much of a fabric DIYer, but when I saw this autumn burlap-tied wreath here, I knew immediately that I wanted to make it.
I followed the tutorial but tweaked the directions a bit by using a smaller frame. I also created my own tag, printed it on beige cardstock, punched a hole in the corner, and tied it to the wreath. Click here for the tag with two size options: Blessings Galore Printable
I used a 12″ wire wreath frame from Jo-Ann's, so  I cut the strips  shorter: 2″ x 12″.  I wasn't too fussy; that's the beauty of this project.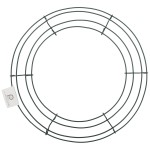 When I bought the fabric at Jo-Ann's, they strongly recommended that I spray the burlap with hairspray before I started the project. It keeps the fabric from fraying and makes it easier to work with.
So there you have it! A lovely harvest-season reminder of the overflowing of blessings in our lives.
***
For those of you who haven't met her, the Dollar Store Diva happens to be my Mom who has a special power.  She can transform Dollar Store and other inexpensive finds into super fun gifts and crafts that would brighten anyone's day!