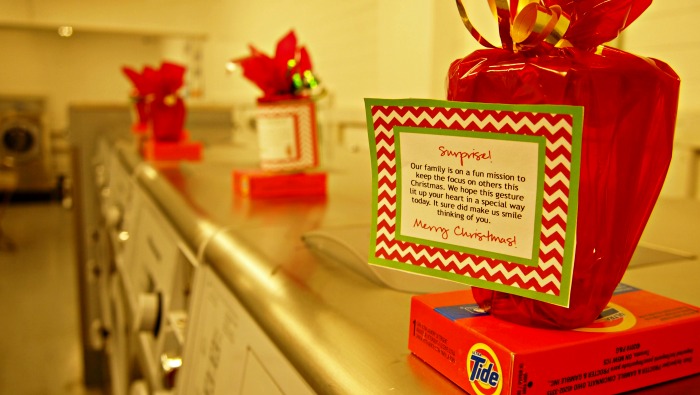 In case you missed it on Facebook last night, I shared about our family's RACK Attack last night. I smile every time I look at the picture above. I sure hope it surprises someone with hope who really needs it this Christmas season.
If you'd like to participate in #RACKWEEK this week, I want you to know something.
You'll have FUN.
It might not be easy carving out time in your schedule, but then you'll imagine the look on the face of the person you've blessed and it will just be plain old FUN. 
And it doesn't have to be difficult. It can be as easy as this: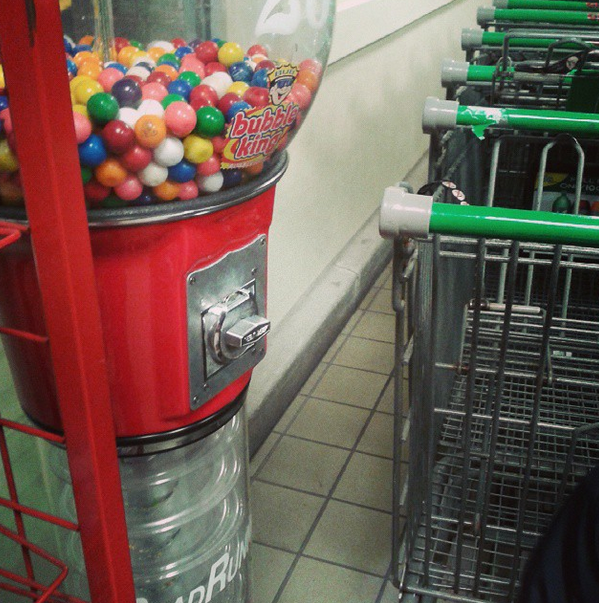 That's my son's quarter in there. By the time we left the store, the quarter was gone. Made us happy to imagine. 🙂
We popped in another quarter and imagined another happy surprise.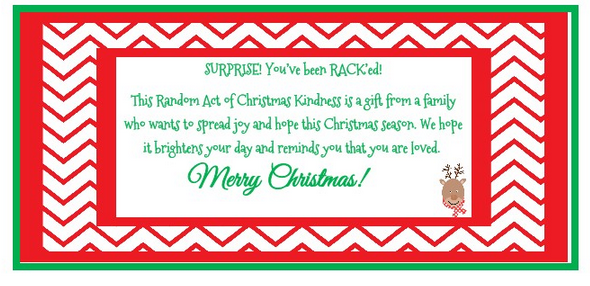 Also, if you'd like a printable "You've been RACK'ed" tag, I had one made for you. Click here to download it.
I also really like these printable tags included in this post from Light 'Em Up. Most of them are for gifts to someone that you already know, but there is a nice selection. (There are also some AWESOME ideas in that post!)
I've listed 50 Random Act of Christmas Kindness ideas for you here. There are SO many more ideas – and they can be as simple as kind words to someone who needs them. There are too many people around us who don't receive enough kindness and gratitude. Let's help change that.
And don't forget – if you participate in #RACKWEEK in ANY way this week, leave us a comment or a picture on the Merry Little Christmas Project Facebook page. We want to celebrate KINDNESS with you!
Learn more about #RACKWEEK: