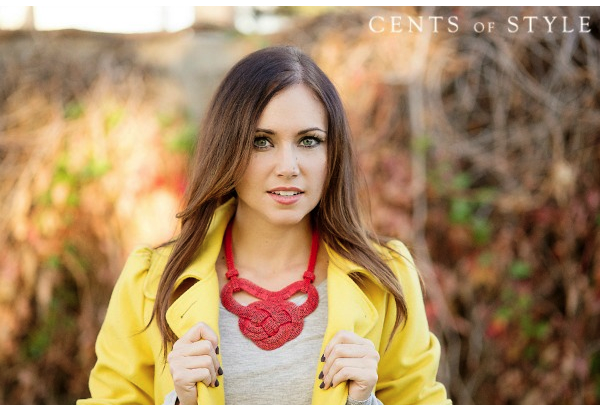 For today's Style Steal on Cents of Style you can get a beautiful Metal Rope Necklace with matching Stud Earrings for just $7.95 – plus shipping is FREE! Just use code STYLETEALS1 at checkout.
The necklace comes in four different colors – teal, red, white, and navy blue. Go check them out and pick your favorite.
Style Steals are only available while supplies last, so act accordingly!