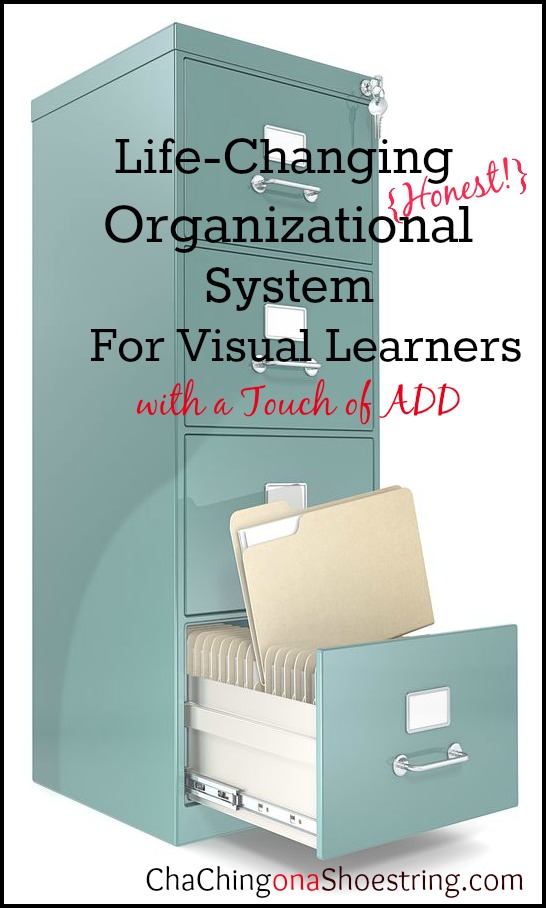 I love this organization system brought to us by our very own Dollar Store Diva!
I am a woman of many interests; I am also a visual learner with a touch of ADD. The combination of these facts has created large amounts of stress for me during my 44 years of keeping a home and raising six children.
No doubt you already know the oozing-with-organizational-wisdom-adage: A place for everything, and everything in its place.
Unfortunately, my husband and I could summer in Europe on all the money I have spent over the years on my latest and greatest, "A place for everything, and for everything a place."
And I still couldn't find my hot glue gun when I needed it.
From my years of sincere—albeit fumbling–organizational attempts, I have learned the following four things about what is required in a system that would work for me:
1) When I put something away in its "place", it can't involve having to make a decision. If I have to decide where to put it, I'll just put it in a pile somewhere. Piles don't work for visual learners. And somewhere is usually re-discovered only after a desperate hunt.
2) The storage location has to be easily accessible. If it involves lifting lids or sifting through drawers, it won't happen. I get too easily overwhelmed and ever so sidetracked by the other lovely things I find in the drawer.
3) I can't use a bin or a crate because I plop things on top of the bin to be "decided on" later. [See #1] The pile on top of the bin adds another step, which means, of course, that I will get overwhelmed or sidetracked. [See #2]
4) It requires labels. Because I am visual, I have to be able to "see" where things are.
****
Then, one day in my classroom, I had a
~~Light-bulb Moment!~~
I teach adult ESL. My students speak almost no English, so I use a large assortment of visualized vocabulary cards and bulky hands-on learning supplies. My classroom file cabinet is filled with thick files, bulging awkwardly with educational "stuff".  And it works perfectly for me. A labeled easily-accessible place for everything, and for everything a labeled easily-accessible place.
Oh, my goodness!
Why couldn't I do this with my "stuff' at home?!?!
 The possibility was dizzying.
Am I the only person who has always thought of file folders as a storage space for flat sheets of paper? Before this light-bulb moment, it had never occurred to me that I could use file folders for the crayons I could never find when my grandkids came to visit, or the double-sided tape that was continually "misplaced", or vacuum cleaner bags, or hole punches, or my beloved Envelope Punch Board?
I did a happy dance and went to work immediately.
#1–I ordered Pendaflex extra-capacity hanging file folders on Amazon. (Free shipping with Amazon Prime!) I could find some cheaper files, but after reading the reviews, I decided to spend the extra few dollars. I'm glad I did.
The purchase of these folders has given me a new lease on life.
Honest.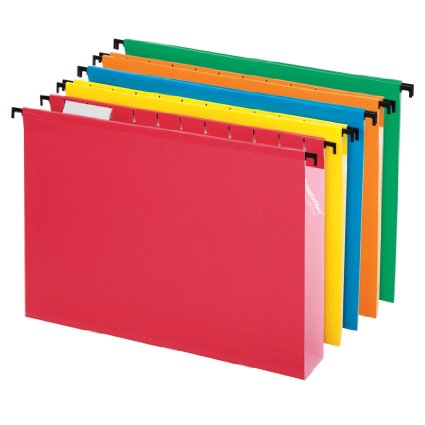 #2–I realized that some of the supplies I was putting into the files could easily slip out (things like craft clothespins, bells, adhesives…), so I decided to invest in some file pockets.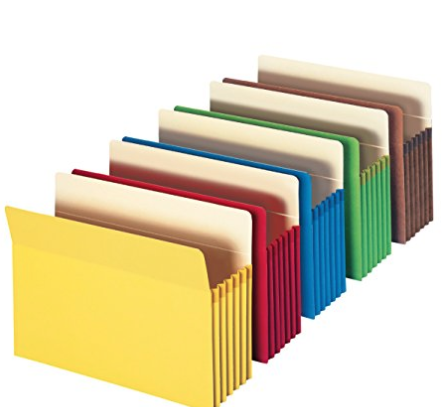 5-1/4″  File Pockets    –OR–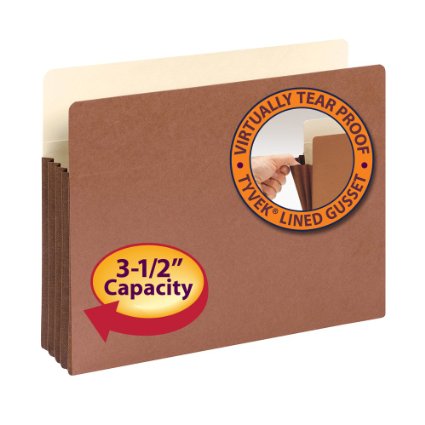 #3–Because I had years of papers and craft supplies, it was less than fun at first. I had a recycle bin and give-away bag right next to me to eliminate every single item I could.  I started a temporary folder whenever something I uncovered called for one, and I labeled the folders with post-it notes.
#4–After I had eliminated more than you could possibly imagine, I started to bring order to the temporary files I had started. At this point, I took advantage of the Pendaflex templates for file folder inserts and printed out the labels.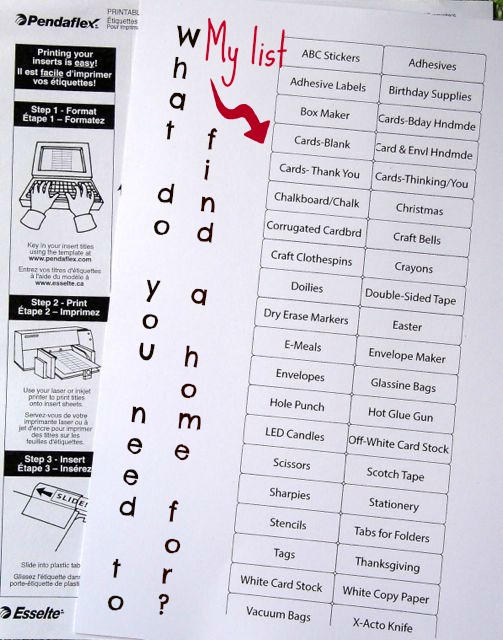 I used a combination of regular hanging files, the large-capacity hanging files, and the pocket folders.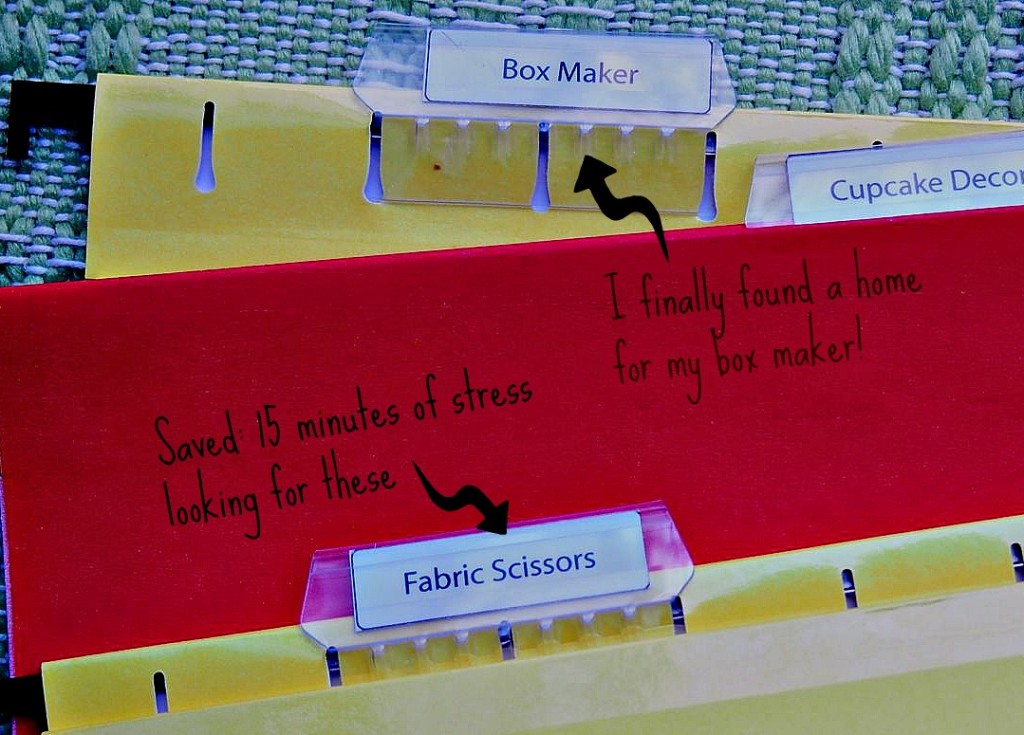 So there you have it. For me, this has been revolutionary. Now when I have something to put away, easily accessible cabinets are in the basement, there are no decisions to make because they are carefully labeled, and there is nothing piled on top to sidetrack me from slipping the stuff into the file.
Post Script  — The irony of this post is that while I was writing it, I was also packing for a trip to Florida. I most certainly wanted to take my camera to capture the wonder of our escape from -7 degree New York weather.
And, guess what (you may chuckle if you want to)–I couldn't find my fancy-dancy camera's battery charger ANYWHERE! And the battery was 100% dead.
I looked everywhere. My husband looked everywhere. We finally headed south with no camera.
Oh, if only I had had a fat file folder marked: Battery Charger.
***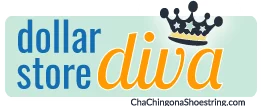 For those of you who haven't met her, the Dollar Store Diva happens to be my Mom who has a special power.  She can transform Dollar Store and other inexpensive finds into super fun gifts that would brighten anyone's day!